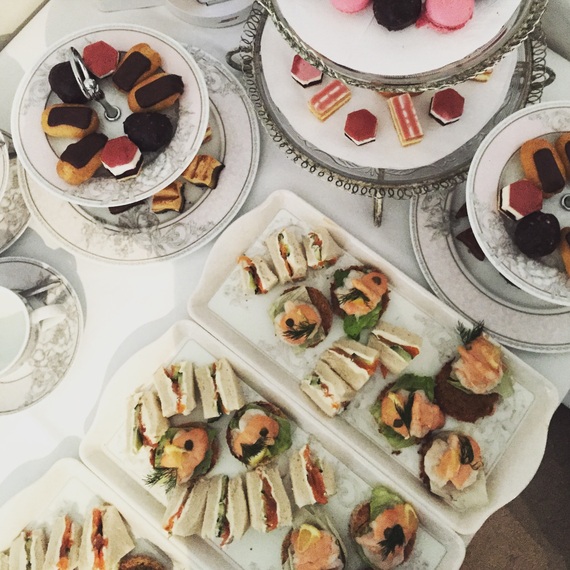 Last week MummyPages were invited to attend the launch of the Vintage Tea Party in the Beacon Hotel, Sandyford. Check out our pictorial
here
. The experience includes a delightful tea party, a make up masterclass, dinner in the award winning My Thai restaurant and bed & breakfast – what more could a mum ask for?!
We enjoyed a selection of delicious miniature desserts, classic sandwiches, scrumptious home-made scones garnished with prawns and Marie Rose sauce, all served with a choice of tea or coffee.
The super-talented mother-and-daughter duo from the Beauty Team Studio took everyone back in time to revisit the high points of fashion and makeup through the ages. Then it was time for one lucky lady to receive a full vintage makeover – Smokey eyes, wing liner and a statement red lip. Perfection!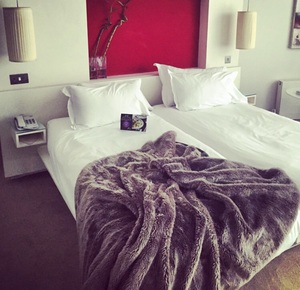 Before dinner we had a quick cat nap in our spacious, crisp white bed. When we were rested and refreshed we made our way to the Award winning My Thai restaurant to enjoy a two-course meal. We had a choice from a wide variety of dishes from the al a carte menu. The atmosphere was warm and lively and the wine was flowing as we tucked into the beautifully presented Thai cuisine. The waiter went above-and-beyond to ensure everyone enjoyed their dining experience.
After a delicious meal we made our way into the Crystal Bar to enjoy a cocktail or two. We enjoyed strawberry daiquiris served over crushed ice – refreshing and full of flavour. The Crystal Bar is a trendy spot to hang out and chat with friends while enjoying an energetic atmosphere.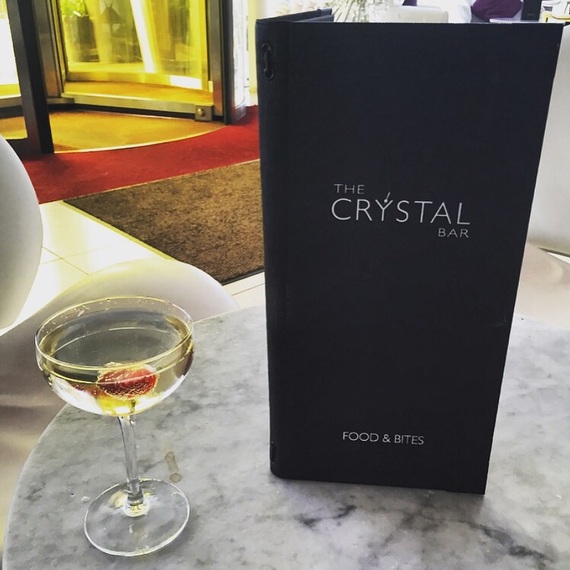 When the wonderful day full of excitement and laughs came to an end it was time to retire to our plush Deluxe Bedroom. Before snuggling into the soft white sheets for a good night's sleep we carefully selected breakfast from the room service slip. We woke up to the most delicious breakfast in bed. The works. A full fry with exotic fresh fruits on the side and a piping hot pot of tea – heaven. With a late check out there was no rush so we relaxed in bed and enjoyed our morning in the Beacon Hotel. It was the perfect start to the day.
Check out our gorgeous photos
here
.
If you have a special event coming up, hen night, birthday party or simply want to catch up with your fellow mums, than t
his experience is exactly what a busy mum needs to unwind and let her hair down. So tell the hubby you're out for the night
, gather the girls and get yourself to the Beacon Hotel for the unforgettable experience that is the Vintage Tea Party. For more information and to book click
here
.