With the Halloween midterm break just a few short weeks away, it's time to start thinking of things to do with the little ones, to keep them busy, entertained and out of our hair.
Now that the Irish government have advised against trick-or-treating due to the Covid-19 pandemic, it might be a good idea to organise some other types of spooky, fun activities to do with your little gremlins this October.
Lucky for us, EPIC Museum, who are Europe's leading tourist attraction, have launched a series of virtual family-friendly events perfect for the Halloween season.
'Trick or Treat: Halloween Around the World' Online Workshop, Oct 24, 25, 29 & 30
Taking place this October, EPIC's 'Trick or Treat - Halloween Around the World' online workshop brings historical trivia and spooky modern day practices together, to create a one-of-a-kind Halloween experience.
The workshop will look at the evolution of Halloween around the world – from the ancient traditions of Samhain, to more modern traditions today.
Children are being encouraged to dress up in their Halloween costumes and bring these traditions to life in their home through craft and drawing activities, with tickets from €7.50 available to purchase online.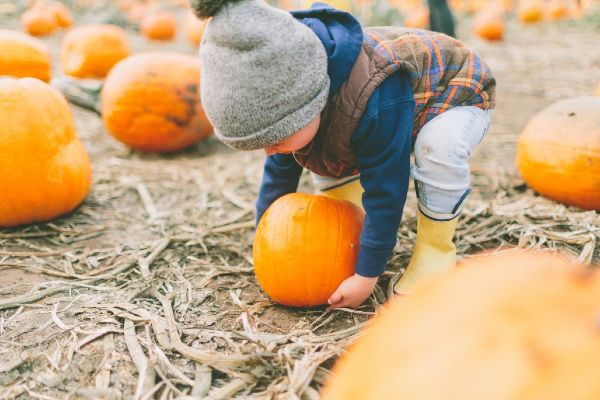 Samhain - Ireland's Family Halloween Festival Online, Oct 26
With spooky storytelling, pimpin' pumpkins, transforming turnips, and interactive spell-casting sessions, families can immerse themselves in an Irish Halloween experience with Samhain this midterm break.
On October 26, Ireland's Family Halloween Festival is going online with creative workshops, traditional Halloween games and hijinks, and a whole host of characters from the Banshee to the Pooka.
Workshops will run from 12-4pm, and will be delivered via Zoom and streamed via Facebook Live, completely free of charge, with limited tickets available for the interactive portion via Eventbrite.
'Trick or Treat: If You Dare!', Oct 31
Filled with fortune tellers, turnip designing and wicked witch spell casting, children are invited to dress up in their spookiest Halloween costumes and brave the fang-tastic challenges and activities that await them inside the museum walls.
Tickets from €8.50 available to purchase online. Should the museum be required to close due to COVID-19 lockdown restrictions, this event will be available virtually to all ticket holders
Get your tickets today, for a spooktacular midterm break!