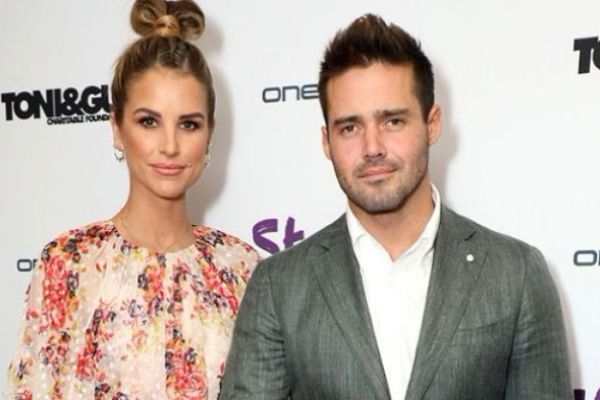 Every bride and groom have their own take on how to compile their wedding guest list. Some invite everyone who has touched their lives, and others try to keep it to the nearest and dearest.
Deciding who to put on the guest list can be quite contentious, even within the couple, and Vogue Williams is no stranger to disagreements on this topic.
The expectant mum revealed to The Vow that her fiancé Spencer Matthews originally wanted 20 groomsmen in their wedding party.
The Irish model, on the other hand, has a rather ruthless attitude when it comes to the guest list.
"I'm quite happy to cull people easily. I could get rid of lots of people on my list," she admitted.
And as for Spencer and his score of groomsmen? "I was like, you don't have to tell all your friends that they are groomsmen."
Thankfully, though, the couple has plenty of time to decide who to invite and make a part of their wedding party.
Vogue said they won't be tying the knot until they welcome their first child, who she accidentally revealed the other day will be a baby boy.
"We're not in any rush. We want to have the baby first obviously. I don't want to get married while I'm pregnant. We'll definitely do it," the TV presenter noted.
The little bundle of joy is due to arrive in autumn, so they could be in for a winter wedding!
How did you decide your wedding invite list?