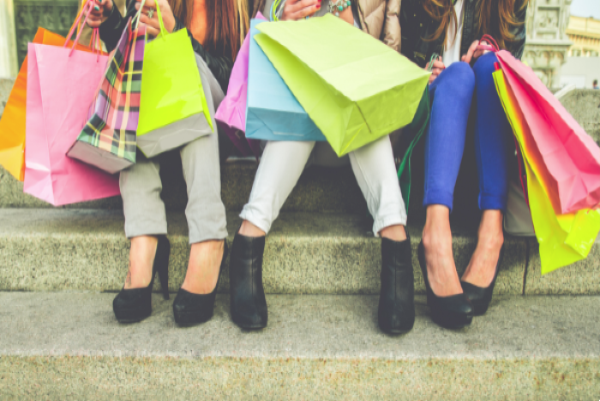 We always love finding ways to give back to those who need it the most, especially when it comes to little children. When you combine that with a spot of shopping, you can consider us well and truly sold.
That is why we are throwing our support behind the annual One4All Shop4Crumlin event, taking place this week.
This year, the campaign is supporting CMRF Crumlin's 'Giggle Fund', set up specifically to bring smiles to the faces of little ones being treated in Our Lady's Children's Hospital.
The best thing about this campaign is that it involves treating ourselves! That's right; One4All gift card holders simply need to spend their cards in one of the 8,000 retailers nationwide or online this week, and 50c will be donated from your sale directly to the Giggle Fund.
If we ever needed an excuse to shop, guilt-free, then this is it. But there are only three days of the campaign left, so you better get your skates on!
The campaign coincides with heart-warming research carried out by One4All, in which Irish adults revealed the most important things to them in life. As you can imagine, laughter was high on the list.
Indeed, while health topped the bill with 37 percent; just over a quarter of people (26 percent) led with love, while 19 percent voted laughter as the best medicine.
As for the greatest source of laughter in Irish people's lives? Unsurprisingly, it's children; while child-like pursuits, such as Disney movie marathons, are always high on the entertainment agenda.
Aside from the 8,000 One4All retailers, a number of other companies are participating in the Shop4Crumlin campaign this year. These include Arnotts, Penneys, Debenhams, LifeStyle Sports and Littlewoods Ireland.
The campaign runs until July 30. For more information, check out www.cmrf.org.