The official trailer for Murder Mystery 2 has been released by Netflix and this sequel looks like it will be another comedic hit.
Starring Adam Sandler and Jennifer Aniston, Murder Mystery 2 shows the team four years after their first murder mystery, struggling to get their private eye agency off the ground as they are now full-time detectives.
The trailer sees the pair heading to a private island to celebrate the wedding of their friend, the Maharaja (Adeel Akhtar), but when the groom is kidnapped for ransom, they must work together to rescue him. Each guest at the lavish wedding is now a suspect, including the bride...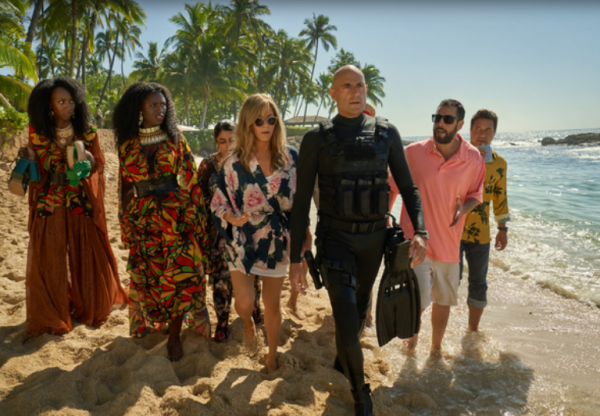 Nick (Adam Sandler) and Audrey Spitz (Jennifer Aniston) now have a case to solve that they've always dreamed of- the chance to make their detective agency successful and their long-awaited trip to Paris.
Other actors starring in this comedy include Mark Strong, Mélanie Laurent, Jodie Turner-Smith, John Kani, Kuhoo Verma, Enrique Arce, Zurin Villanueva, Tony Goldwyn, Annie Mumolo and Dany Boon.
Directed by Jeremy Garelick, Murder Mystery 2 is expected to be a roaring success and is not to be missed.
Netflix has also revealed the release date is March 31, 2023, so viewers don't have long to wait!
Check out the trailer below.