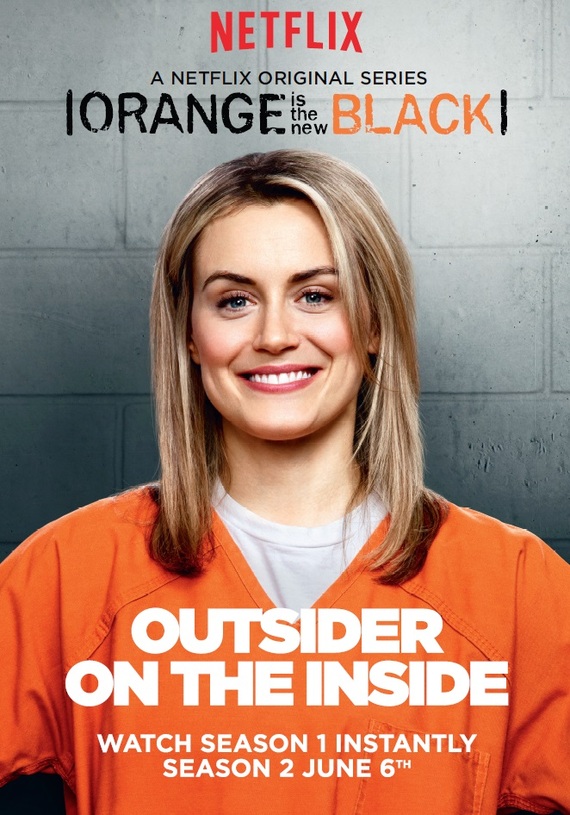 Based on the acclaimed memoir of the same name, the series follows Brooklynite Piper Chapman, who is sentenced to 15 months in prison for a crime she committed 10 years ago.
The show tracks Piper's journey as she adapts to her new life and tries to stay out of trouble. Despite her best efforts to fit in, things don't quite go according to plan and Piper gets mixed up in all sorts of sticky situations, from her social blunders with fellow inmates, to run-ins with the corrupt prison guards, as well as an expected encounter from her past.
Along the way we are introduced to the hilarious cast of characters, from one of the most impressive (almost) all-female ensembles in recent years. As Piper struggles to adjust to her new reality, she finds unexpected laughter, tears, conflict and camaraderie amidst an eccentric and outspoken group of inmates.
Now back with for a new season, we can't wait to see what's in store of the inmates of Litchfield Prison. Here's what MummyPages Mums said about the first series:
"This show rules! Wonderfully, brilliantly, cleverly off it's rocker!"
"I love this show; it's multifaceted characters and storylines are both terrifying and absolutely hilarious."
"Really enjoyed watching OITNB Series 1. Was looking forward to every single episode – can't wait for season 2."
This month we are watching Orange Is The New Black 2. Here's how you can get involved:
If you haven't seen it, click here and 

sign up

 to Netflix and search for the series.

Watch the show and then join our discussion here. When you get involved, you could win some of our €1,000 worth of vouchers for Marks and Spencers, a one year Netflix subscription and one of our Orange Is The New Black goody bags. 
Become a fan on 
Facebook
 and follow 
@NetflixUK
 on Twitter to be first to hear about new TV shows and films on Netflix UK & Ireland. Get Involved #TimeToNetflix
We'd love to find out what you think of the new series, and what your favourite moments have been so far. Watch and join in the discussion on this thread, and you could be in with a chance to win a year subscription for Netflix and one of our Orange Is The New Black goody bags.
Check out our Orange Is The New Black 2 character gallery, 
click here
.