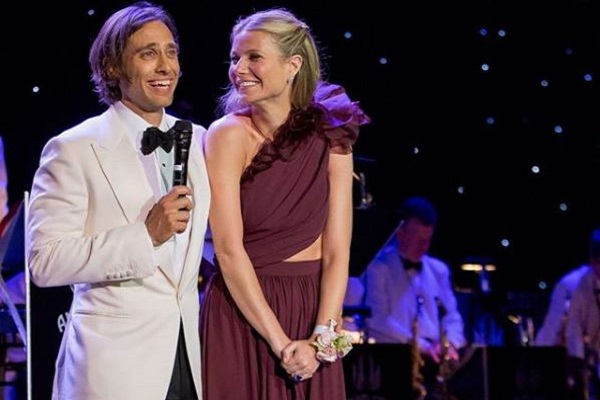 They're set to tie the knot this weekend and it's safe to say they're more in love than ever before. Gwyneth Paltrow and Brad Falchuk are certainly a match made in heaven.
The pair may have a weekend full of celebrations ahead of them, but they also marked one very special occasion this week.
Gwyneth turned 46-years-old yesterday and Brad posted the most romantic birthday message in honour of his soon-to-be wife's day.
The TV producer shared a stunning photo of Gwyneth on the beach, he captioned the snap: "When was this photo taken? 1940? '50? '70? Last summer? It's this timeless beauty's birthday today."
"She was born with endless gifts - big blue eyes, a brain and heart overflowing with curiosity, generosity and possibility and those heartbreakingly long legs that go on and on - but she never rests on any of them," he gushed.
"Gwyneth, you are the hardest working person I know. From your first cup of coffee in the morning to your last cup of whiskey at night," Brad continued.
He was full of praise for the Iron Man actress: "From the gym to the office to homework at the kitchen table. You give us all of you, all the time. And always with a smile (well, almost always)."
"Maybe that's why, even though you are the best person ever, you keep getting better every year. Happy birthday, Love."
If anyone needs us we'll be sobbing in the corner. How romantic is Brad? There's no doubt his vows to Gwyneth this weekend are going to be extremely swoon-worthy.