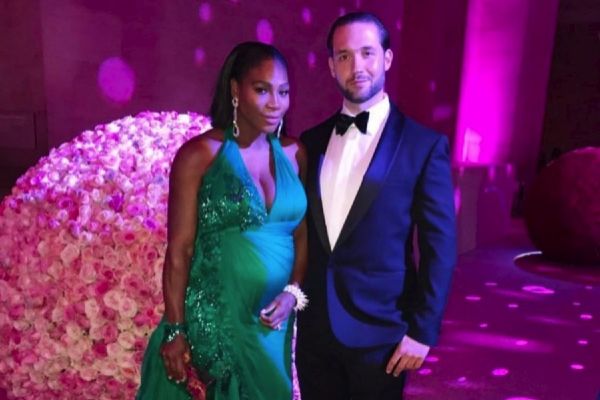 Serena Williams has penned an emotional letter to her mum. The tennis champion shared the touching piece over on Reddit.
The new mum expresses her gratitude in the open letter, which she posted on Tuesday night.
The athlete admitted how difficult life has been for her since she was 15 years old. Being in the spotlight hasn't been easy for Serena, "I've been called a man because I appear outwardly strong."
Serena has been criticised by the media for years because of her muscly physique, but she is happy with how she looks: "I just work hard and I was born with this badass body and proud of it."
In the letter, she thanked her mother for teaching her so many valuable life lessons. She wrote to her mum, "I'm not sure how you did not go off on every single reporter, person, announcer and quite frankly, hater, who was too ignorant to understand the power of a black woman."
Serena's mother taught her to be proud of who she is, regardless of what the public said or how the media portrayed her, "I am proud we were able to show them what some women look like. We don't all look the same."
She then goes on to write about how every woman is different, "We are curvy, strong, muscular, tall, small, just to name a few. We are women and proud."
Serena hopes to follow her mum's lead and raise her newborn daughter, "I hope to teach my baby Alexis Olympia the same, and have the same fortitude you have had."
She reveals that her relationship with her mother was the main thing that helped her through challenging times in her life. Serena hopes to develop a strong bond with her own daughter as she grows up: "I'm not sure if I am as meek and strong as you are yet. I hope to get there one day."
The Wimbledon star signed the heart-warming letter as, "your youngest of five, Serena."
Serena and her fiancé, Alexis, welcomed their daughter into the world on September 1, at St. Mary's Medical Center in West Palm Beach, Florida. She tipped the scales at 6lbs 13oz.
Serena recently took to Instagram to introduce her fans to her baby girl, Alexis Olympia Ohanian Jr.
The proud mum expressed her delight, writing: "It's been a long time... but look who we got — we got a baby girl."
Serena and her finance, Alexis Ohanian, didn't find out the sex of their baby, but the couple believed all along that they were having a little girl.