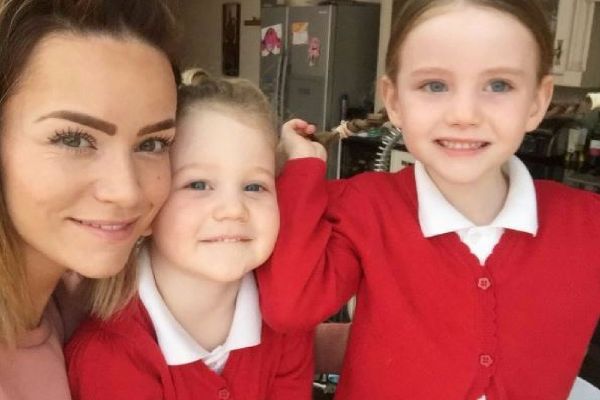 Waterloo Road actress Holly Matthews has opened up about how she had to tell her young daughters that their dad Ross Blair was dying of cancer.
The brave mum explained that she had to "pull the rug" from under her two girls, Brooke, six, and Texas, four, and tell them the truth about their dad's illness.
During an appearance on ITV's Lorraine, she explained how she went about breaking the tragic news.
Holly decided to break the bad news to her children after Jeff Brazier told her about how his sons reacted to the death of their mum Jade Goody.
"His situation was similar with the boys. He gave me the confidence. He said you must tell them, they need to say goodbye", she explained.
"I was terrified to tell them. I felt sick but I knew with brain cancer, because you deteriorate, we might not have got the chance where Ross would act appropriately.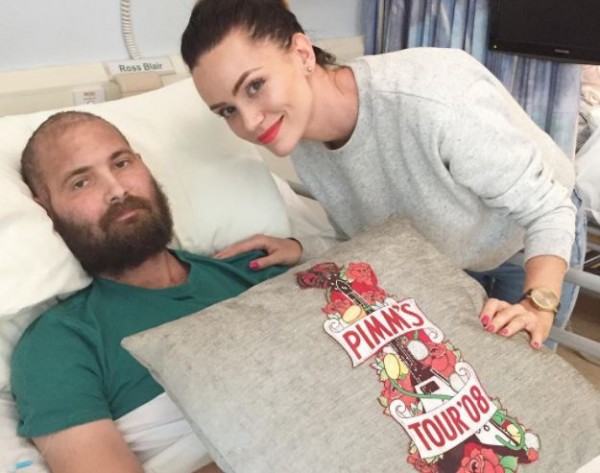 "And so, when we did tell them, my six-year-old actually said 'Just say it' ". "Because she knew?" TV host Lorraine asked.
"She knew", Holly confirmed. "He responded appropriately, he told them he loved them and he gave them a cuddle and even if he wasn't connected fully, it was enough".
Ross passed away in July after a three-year battle with cancer.
Brave Holly revealed that the cancer robbed her husband of his personality and said she was already grieving for him before he passed away.
"It wasn't Ross in the hospice. It was Ross' body, there were moments of him, but it certainly wasn't him at the end", she explained to Dr Hilary Jones on the show.
Despite the enormous pain of losing her husband, Holly tried to stay strong for her young daughters.
She added: "They force me to walk throughout the grief. I have to be brave for them because they need me to be brave".
In the wake of Ross' sad death, she grappled with conflicting emotions.
"Being happy doesn't mean you're fine. You can be devastated and happy at the same time - that's grief", Holly confessed.
"People are sat in the shadows. As a society, we don't talk about grief enough. People end up feeling guilty about positive emotions.
"Some of the advice I was given in the hospice was to learn to not avoid what was happening but to detach yourself - that certainly helped me".
Holly has shown incredible courage in such a tough situation, our hearts go out to her.