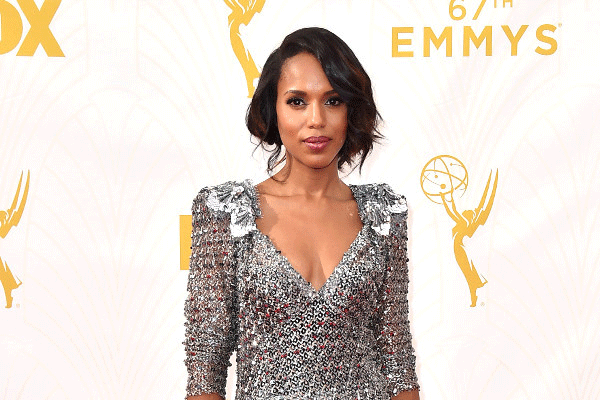 Kerry Washington understands the responsibility that comes with being a mum-of-two. With a son and daughter in her life, she knows that she must raise them to be happy, responsible and honest people.
The Scandal star believes that showing your children that you accept yourself is one of the greatest lessons.
Kerry believes that we need to "do homework on ourselves". We need to embrace the things we dislike about ourselves. We need to ignore the people who try to knock us down for being different.
She told Today that parents need to love themselves. Actions speak louder than words, "You can say to a child they have to love themselves. But until you can embody that truth and live it, what you're saying is much less important."
Kerry believes that taking care of yourself must be one of your main priorities, "We have to do the work as moms, as parents. We have to do the work on ourselves."
As mums we need to show our children that they should support one another, Kerry believes that there shouldn't be room for hatred in this world. She has asked women to put a stop to mummy shaming.
She stated, "It's so important that we give our mothers the support they need in this world. When we don't, the legacy of not-enoughness gets carried on to the next generation."
The Last King of Scotland star believes that treating one another fairly will make the world a better place, "Women's equality won't make the world more difficult. It's the way it's supposed to be."