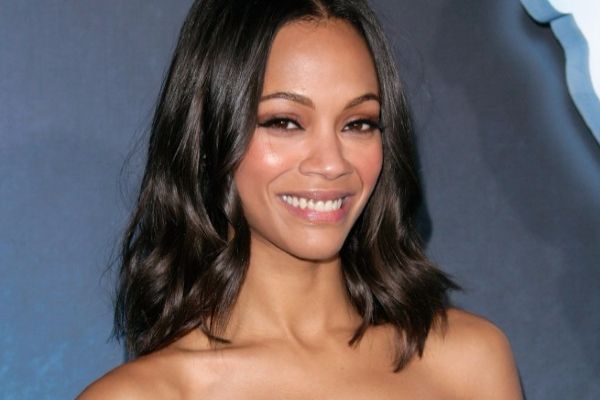 Zoe Saldana's twin boys Bowie and Cy celebrated their third birthday on November 27. The twin brothers celebrated their special day with their loved ones who showered them with gifts, from Batman stickers to Buzz Lightyear figurines.
The fun-filled day brought joy to the Perego-Saldana household, but Zoe couldn't help but share how emotional she felt on their birthday.
She took to Instagram to honour her boys in a touching birthday tribute. The mum opened up about how quickly her life changed when the boys were born.
She wrote, "Happy Birthday Bowie and Cy! Today, November 27th will always be the happiest and scariest day of our lives."
"On a day like today, three years ago our lives changed forever. We went from being two to four in just 2 minutes," she shared.
Cy and Bowie were born earlier than Zoe expected, "Even though your arrival was early and with a couple of scary hiccups you have been the light of our lives ever since we learned of your presence within us."
Zoe praised the young boys who inspire her every single day. "Your strength, determination, curiosity and kindness humble us."
Becoming a mum is a true honour for Zoe, who has three sons with her husband Marco Perego.
She shared that it means a great deal to her to guide her boys through the early stages of their lives. The Guardians of the Galaxy star hopes to raise them to be kind-hearted young men.
"By the grace of God your father and I will make sure you grow up to be exceptional men that will bring healing, wisdom, happiness, and change into this world", she said.
The mum-of-three understands that parenting can be tricky and overwhelming, but she firmly believes that her twins are destined for greatness.
Zoe admitted, "We have a big task ahead us, and that is to raise healthy, empathetic and selfless men. We hope to never let you down."
The Avatar star hopes her children continue to teach her valuable lessons as they grow up. She believes that she can learn as much from them as they will from her and her husband.
"Continue to teach us how you need to be loved, seen, spoken to, taught, encouraged, protected- all the things you need to thrive and make your life meaningful."
Happy third birthday Cy and Bowie!