If you've had the pleasure of either reading Suzanne Collins' The Hunger Games or watched the movies, you probably have a favourite character that you rooted for throughout the trilogy.
In light of the news that there will be a prequel to The Hunger Games, we thought it only fitting to compile a list of baby names that lovers of the science fiction novels can be inspired by.
We've changed some of the names a little to make them more suitable to everyday life, but that doesn't mean you have to.
Girls:
1. Atala - training coach
2. Alma – leader of District 13
3. Bonnie – rebel from District 8
4. Cato – male tribute from District 2 but we prefer it as a girls' name
5. Cecelia – female tribute from District 8
6. Cressida – resident director from the Capitol
7. Clove – female tribute from District 2
8. Cresta - Annie Cresta won the 70th Hunger Games
9. Delly – refugee from District 13 and Peeta's friend
10. Johanna – female tribute from District 7
11. Katniss – the protagonist of the story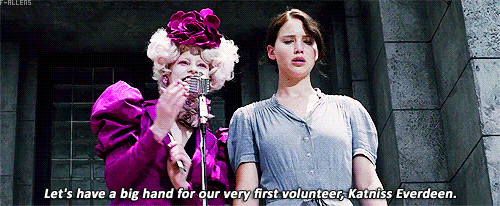 12. Mags – female tribute from District 4
13. Effie – Capitol-born chaperon who oversees the tributes from District 12
14. Everly – we didn't think Everdeen would make a great first name so we changed it a little
15. Gale – Katniss' best friend
16. Primrose – Katniss' younger sister
17. Prim – we liked Primrose so much we thought you could use her nickname
18. Posy - Gale's sister
19. Rue – female tribute from District 11
20. Seneca – Head Gamekeeper during the 74th Hunger Games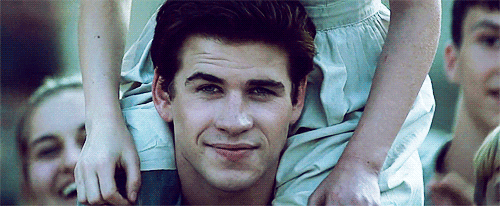 Boys:
1. Haymitch – mentor of District 12's tributes
2. Peeta – the male tribute from District 12
3. Caesar – Master of Ceremonies and commentator of the games
4. Castor – part of Cressida's camera crew from the Capitol
5. Cinna – Katniss' stylist
6. Claudius - announcer and commentator of the games
7. Cray – Head Peacekeeper of District 12
8. Con (Coriolanus) – ruler of the Capitol (we thought Coriolanus was a bit much!)
9. Darius – friendly Peacekeeper who was turned into an Avox
10. Deen – we can't have a name list without getting Everdeen in there somewhere!
11. Finnick – male tribute from District 4
12. Jackson – a member of Katniss' sharpshooting team, The Star Squad
13. Marvel - male from District 1
14. Mell – Peeta's father (Mr. Mellark might be a bit extreme so Mell is an alternative.)
15. Mitchell - a member of Katniss' sharpshooting team, The Star Squad
16. Pollux - part of Cressida's camera crew from the Capitol
17. Rory – Gale's younger sibling
18. Vick - Gale's younger sibling
19. Fox – female tribute from District 5 (we didn't think Foxface would go well on the school registrar)
20. Romulus – Cray's replacement as Head Peacekeeper of District 12