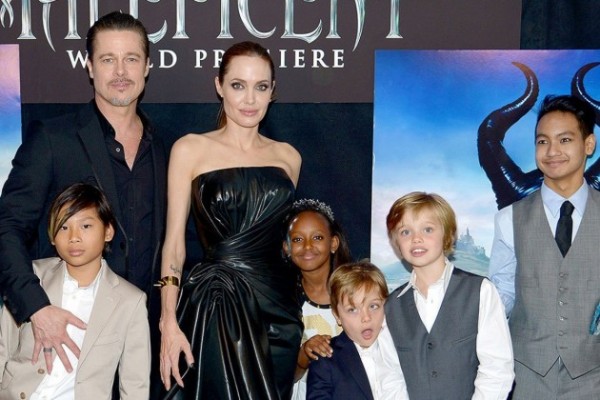 Angelina Jolie has opened up about her divorce from Brad Pitt for the first time. The actress had remained tight-lipped in the immediate aftermath of the divorce but has told Vanity Fair that things "became difficult" between her and Brad last summer.
"It's just been the hardest time, and we are just coming up for air," she explained. "We're all trying to do our best to heal as a family."
Angelina revealed that her health suffered during the split from her husband, saying: "Sometimes women in families put themselves last, until it manifests itself in their own health."
The actress revealed she developed Bell's Palsy last year, a condition which affects facial nerves and caused one side of her face to droop. She also suffered from hypertension (high blood pressure).
After having preventative surgery to remove her ovaries, and a double mastectomy to reduce her risk of developing breast cancer like her mother; Angelina immediately went into menopause.
Talking about how the previous year impacted on her health, the actress said she'd found more grey hairs and had drier skin. "I can't tell if it's menopause or if it's just been the year I've had," she joked.
Angelina strongly refuted allegations that the couple's jet-set lifestyle was what had led to their marriage breakdown.
"Our lifestyle was not in any way a negative," she says. "That was not the problem. That is, and will remain one of the wonderful opportunities we are able to give our children...They're six very strong-minded, thoughtful, worldly individuals. I'm very proud of them."
She added that the couple's six children - three of whom are adopted, and three of whom are biological - found the divorce hard to cope with.
She described Maddox, 15; Pax, 13; Zahara, 12; Shiloh, 10; and eight-year-old twins Vivienne and Knox as "very brave" in the aftermath of their parents' split.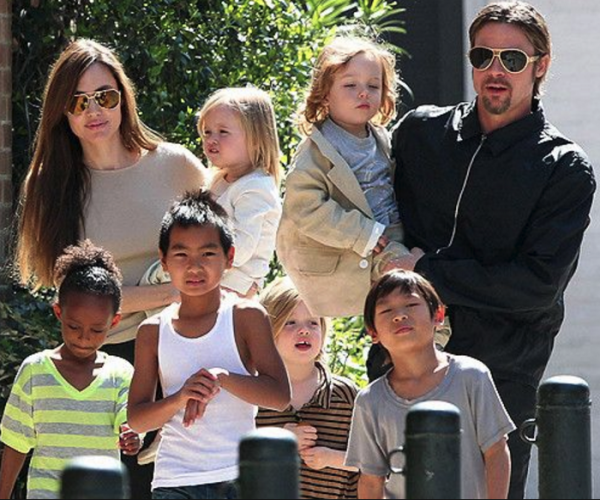 The couple split in September, following an alleged incident on board a plane as the family returned home from France.
The Los Angeles Department of Children and Family Services and the FBI launched an investigation after it was alleged Brad was "verbally abusive" and "physical" with Maddox after drinking on the couple's private plane.
The case concluded that there were no findings of abuse, and the couple later reached an agreement where Angelina would have full custody while Brad would have visitation rights.
Speaking about her relationship with Brad now, Angelina said: "We care for each other and care about our family, and we are both working towards the same goal."