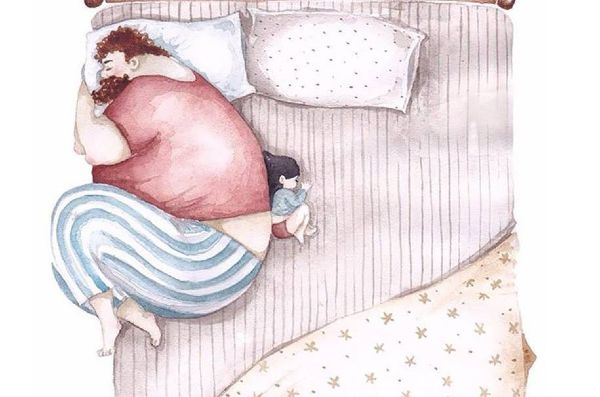 None of us could possibly deny just how special the relationship between a father and a daughter is.
However, Ukrainian artist Snezhana Soosh decided to use watercolour paints to perfectly depict father-daughter relationships - and they are seriously pulling on our heart strings.
In her recent series of illustrations, which Snezhana uploaded to Instagram, we see the sweet-yet-silly bond between a dad and his precious little girl.
Whether whether it's playing with hula hoops or putting on a fantastic puppet show - each of these painting perfect explain how far a dad will go for his daughter.
And while these painting focus on a specific father-daughter duo, we reckon that all parents can relate, in some way, to this wonderful collection of illustrations.
We have all faced the monsters under our little one's beds, braided hair and played hide-and-seek, and that is what makes these drawings so special - they are, in truth, every parent.
We seriously hope that Snezhana continues to paint these beautiful depictions of parental love - they serve as wonderful reminders that there are no limits to the ways a father can love his little girl.