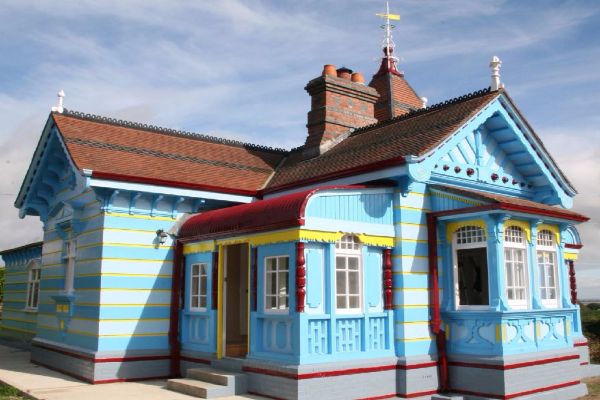 If you've ever wanted to sleep in a doll's house, now's your chance – Rathaspeck Manor has officially opened to the public.
This Victorian house looks like something out of a Disney movie, with its bubble-gum blue exterior, red roof and flower boxes.
The interior of the house is sectioned into cosy rooms, decorated with vintage bric-a-brac from treasure troves and second-hand shops as well as a collect of family heirlooms.
The owners, Betty and Mick Cuddihy, wanted to reflect the house's interior with its quirky and whimsical exterior. They accomplished this with the help of Ann-Maria Carty from Arcadia Architects.
"The Doll's House intrigues children," Ann-Marie Carty told The Sunday Independent.
"There are tales of mothers telling their children they will turn into dolls if they don't stop peeking in through the windows."
The Cuddihy's were thrilled with the makeover, and said it completely surpassed their expectations.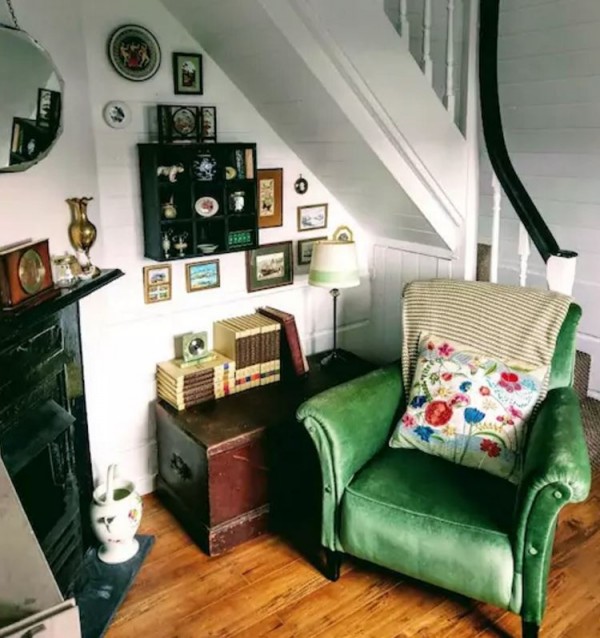 "It's like a museum - you just want to look and linger," said Mick. "The interior decoration is a real mix of style, drawing from no particular era. It's based on the idea of collecting. I was fascinated by the notion of the Victorian trend of a cabinet of curiosity,"
"We painstakingly put all these found items together over many evenings, considering the location of every object, and the story it told. There's a music box we bought one of the children when they were just a year old, and buffalo horns that were in our attic for years. It's full of memories and memorabilia."
Mick inherited the house from his parents, Michael and Ella, who ran a farmhouse bed and breakfast at Rathaspeck Manor from 1969.
"The Doll's House has been our biggest passion over the past year, and we are just thrilled to share our home and surrounds with everyone," said Betty.
Unfortunately, due to the fragility of the decor, this property cannot house children under age of 18.
Last week, soccer legend Paul McGrath officially opened the house, which is in close proximity to the Wexford Town Centre, Jonhstown Castle. Rosslare Strand, Kilmore Quay, the Wexford Opera Festival and sandy beaches.
Rathaspeck Manor is now available for booking on Airbub.ie.