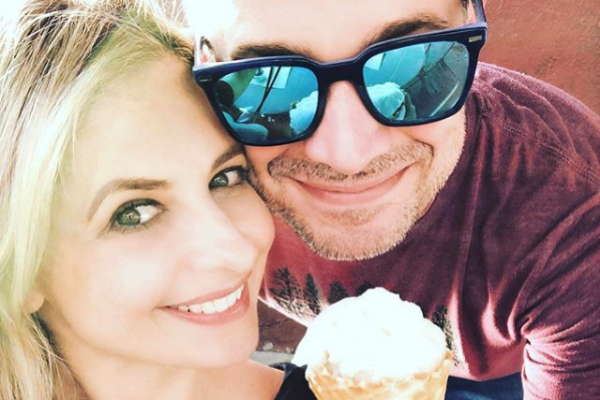 Sarah Michelle Gellar wanted her daughter's ninth birthday to be special, and it certainly was.
The mum, along with her husband Freddie Prinze Jr., planned out the whole day perfectly.
They threw the ultimate sleepover and made sure to invite nine of her closest friends that she has known since preschool.
Camp Charlotte, as Sarah called it, consisted of magical, light up tents - suitable for one lucky girl each.
Each of the tents were furnished with bedazzled and furry pink pillows all in one room - that way the girls could stay up late and enjoy the birthday fun together.
But the mum did not want them to spend the whole day inside, so she was forced be creative, planning fun-filled, outdoor activities for the evening.
After a nature hike in the hills, the girls gathered together for a movie night under the stars.
Complete with comfy couches on the patio and a huge cinema screen, the whole party danced the night away as they sang along to the film.
Little Charlotte seemed to have the time of her life and was so grateful to her parents for making her day memorable.
But the kids weren't the only ones enjoying the celebrations at Camp Charlotte.
Sarah and Freddie threw a little party of their own for the all the parents in attendance as well.
Sharing photos of mums squeezing into their own tents, dancing along to tunes, and savouring some delicious catered meals, the adults loved having a kids party with adult amusement too.
"Kids can't have all the fun", the mum explained. "I seriously want an adult tent room in my house. Is that weird?"
Then, of course, everyone ended the weekend with a refreshing dip in the pool.
Charlotte's parents love her endlessly, and it is sweet to see them making sure their little girl celebrates her birthday in style - and that they have some fun of their own as well.