Karen Koster welcomed a darling daughter into her family earlier this year so what better way to see the year out than visiting Disneyland with her entire family in tow.
The presenter took to Instagram to share a rare family snap from her trip.
The family-of-five looked as happy as ever as they posed in the Magic Kingdom.
Karen opened up about the trip on Instagram and we love her honesty. As magical as Disneyland is, every mum knows just how stressful and intense travelling with the kiddos can be.
"What an adventure and a true test of stamina all round! Already want to go back when kids are older now that I know all the Disney hacks," Karen wrote.
The mum-of-three explained that the fast passes and dining plan were a major help to her.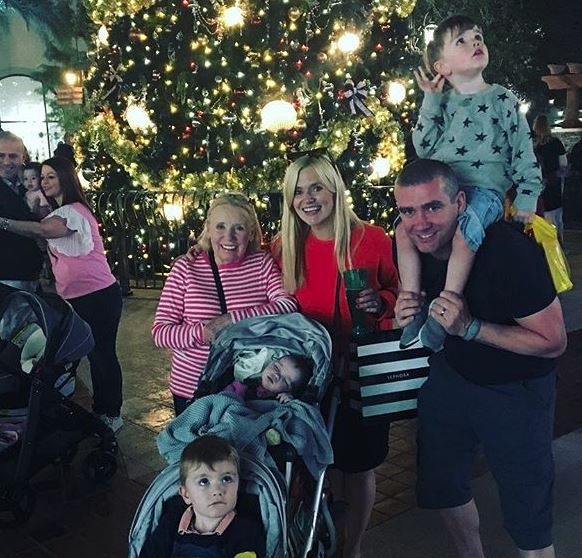 "We fired through all the parks thanks to a hardworking double buggy and Daddy's shoulders.
"Great family time with The Kosters, The O'Keefes and The Mcguires," she added.
We're delighted to see Karen had such a blast on her trip to Disney.
There's no doubt her boys and her baby girl had a ball too, even husband John looked as jolly as the kids.
Karen welcomed her third child Eve in the June of this year. She is also a mum to three-year-old Finn and two-year-old JJ.
It's safe to say Christmas at the Koster household will be just as magical as the family's trip to Disney.