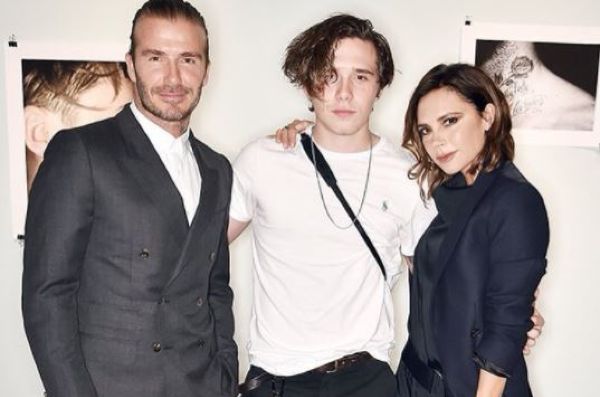 When you're a mum you can't help but tease your kids about the little things, like a silly outfit, or in Brooklyn Beckham's case, a bad haircut.
Victoria took to Instagram to embarrass her eldest son about his latest hairdo. The teenager was left red-faced when his mum compared him to one very popular comic book character.
The mum-of-four shared a photo of her son alongside a picture of Dennis the Menace, and we must admit that the resemblance is uncanny.
The former Spice Girls member wrote, "@brooklynbeckham X That hair!!! @chloegmoretz what have u done!! kisses x"
We love how light-hearted Victoria is being, but it's safe to say that Brooklyn wasn't impressed that his mum shared the unflattering photo with her 18 million followers, and to add to the embarrassment she tagged his girlfriend Chloe Moretz in the post.
Chloe Moretz and Brooklyn have been dating on-and-off for the past two years. However, the lovebirds are spending Christmas apart as Brooklyn has jetted home to the UK for Christmas.
Mums couldn't help but applaud Victoria for her witty post, "Only a mum could get away with that," said one mum.
Another added, "I feel the mother pain. Where did our handsome young gentleman go? These girls love a rebel!"
Many parents reassured Victoria that Brooklyn's unusual hairstyle is more than likely just a phase. We've all had our fair share of dodgy haircuts throughout the years, so don't worry Brooklyn, you're not alone!