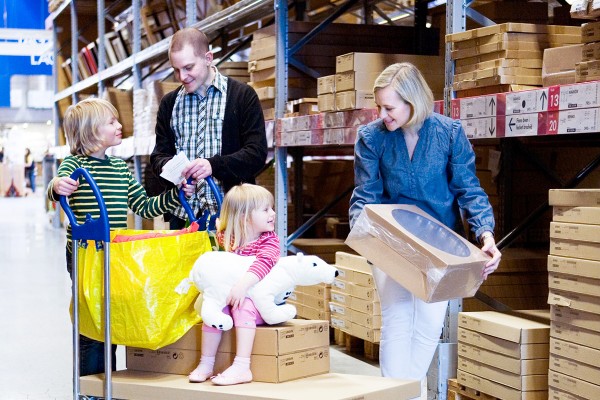 "As if!" we hear you scoff. "I've experienced the trauma of shopping with the kids one too many times – I'm not falling for that!"
And we totally know where you're coming from. Shopping and children go together like pickles and ice cream – it's a bit unnatural and just shouldn't happen.
But we're mums, and more often than not we have a brood clinging to us, and so shopping sans kiddos isn't always possible.
Which is why we absolutely love
IKEA
. Finally, here's a shop where bringing kids along is not only welcomed, but catered for brilliantly.
A fun day out shopping with the kids? Totally possible in IKEA!
Summer funtimes
For eight fun-filled weeks from July 4th- August 26th the store will have a Bungee Jump and Carousel, which kids can play on anytime each day from 11am - 6pm. A pretty good bargaining tool we think: "Okay, mum's going to go around the shop and get some things we need, and if you're very, very good you'll get your go on the Carousel. Deal?"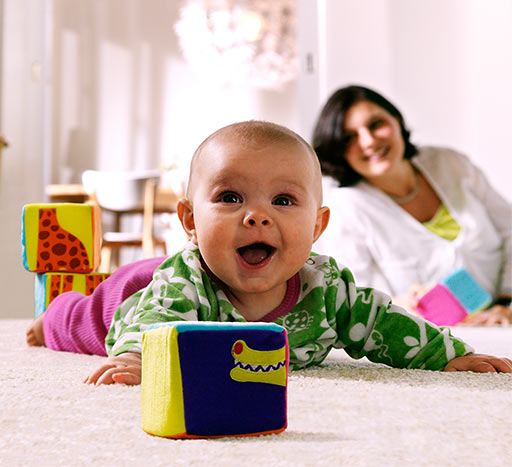 A free in-house crèche
Yep, you read that right. IKEA stores happily welcome kiddiwinks into Småland, their fab supervised play areas. So whether you want to nip and get a few bits, or load up the car without the troop hanging off your arms and legs, you can rest assured they'll be well-looked after with loads of fun stuff to keep 'em entertained.
Parent and baby events aplenty
Yep, every month IKEA holds a free parent and baby event for newborns and toddlers. With tips and ideas, refreshments, prizes and entertainment, it's a fab way for new mums to get out and about and make new friends. And of course for our babies to babble and gurgle at each other, no doubt putting the world to rights. The next event is Tuesday 5th July.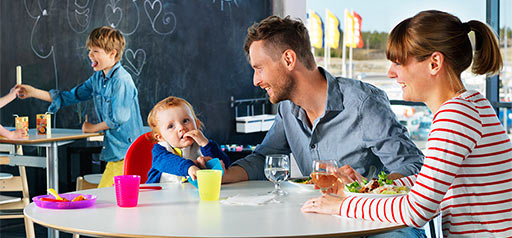 Amazing value grub
IKEA is home to the €1 Kids Breakfast and the €1 Kids Chicken Nugget Meal, a super cheap deal you'd be hard pressed to beat in fairness! Plus everyone knows visiting the restaurant in IKEA is one of the most exciting parts of the experience. It's kid-friendly, reasonably priced and full of yummy options. We can't get enough of their famous cinnamon swirls. Mouth. Is. Watering.
Special treats for mum
Did you know that if you're an IKEA FAMILY member you can get free coffee and tea in the restaurant from Monday to Friday? So for no cost at all, you can take a few minutes out to have a little 'me time' (and of course the aforementioned cinnamon swirls) while the kids play in the crèche. Life really is all about the little things, isn't it? Especially when you're a mum!
The funkiest soft toys
IKEA doesn't just have stuff for mums. Kids are looked after too with the store's imaginative range of soft toys, starting at just €1.20. Giving 'em away! Cute teddies, carrots with personality – they're all here, ready to be cuddled or brought along on your kiddos' next big adventure.
What's your favourite thing about shopping in IKEA? We'd love to hear from you!
SHARE if you're a big IKEA fan!