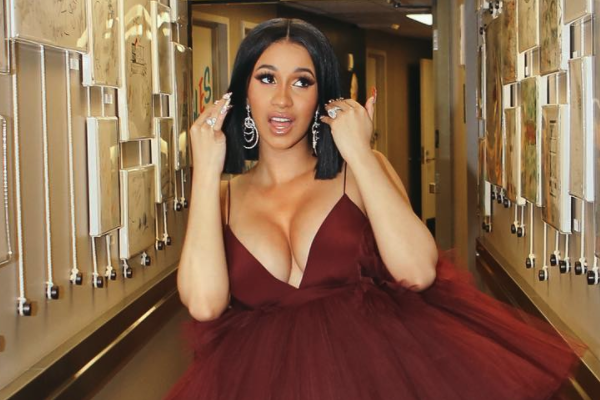 Picture via Instagram
Ever since Cardi B announced her pregnancy live on television last Saturday, she's been showered with congratulations and support.
Her fiancé Offset shared his own feelings on becoming a father, tweeting, "Cardi and I [are] looking forward to our next chapter together."
However, some people have said on social media that they feel sorry for the mum-to-be and lamented that her career is probably over now.
Well, the 'Bodak Yellow' rapper is having none of that.
While the chart-topper said she 'kind of, sort of' considered getting an abortion, the NYC native feels she's in a place where she can raise a child now.
"I just didn't want to deal with the whole abortion thing. You know what, I'm a grown woman. I'm 25-years-old. I'm gonna say this in the most humblest way: I'm a shmillionaire. And I'm prepared for this," the expectant mum said on Power 105.1's The Breakfast Club.
Cardi B was bothered by people's comments online, though, saying "It really bothers me and disgusts me because I see a lot of women online like, 'Oh, I feel sorry for you. Oh, your career is over.'
"And it's like, why can't I have both? As a woman, why can't I have both? Why do I gotta choose a career or a baby? I want both."
Indeed, the Love & Hip Hop: New York alum's attitude is one shared by many mums these days. Why can't we 'have both'?