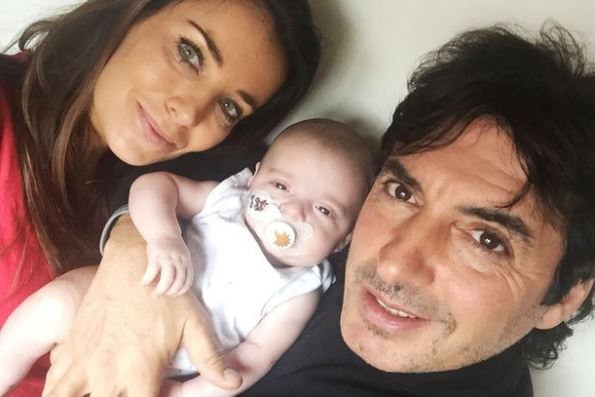 Just eight weeks after welcoming his fouth child, Jean-Christophe Novelli shared the heartbreaking news that his newborn son, Valentino had cancer, the television chef is now speaking out about his family's devastation.
10-week-old Valentino is currently battling a rare form of cancer called neuroblastoma which has one of the lowest survival rates of children's cancers.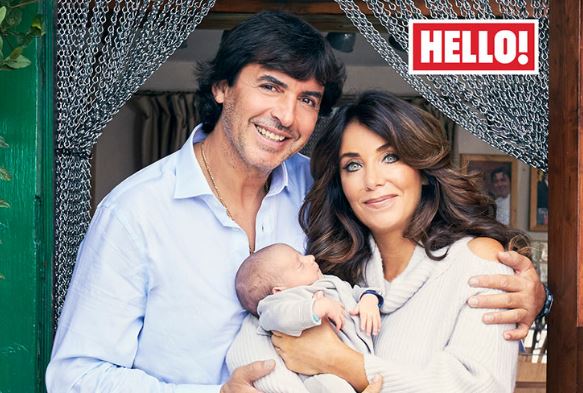 Jean-Christophe and fiancée Michelle were shocked when they found a lump of the newborn's neck and within a few days had doubled in size.
With MRI scans revealing the worst, Jean-Christophe, 55, and Michelle, 40, had to deal with news no parents ever wants to hear.
"We found a lump in Valentino's neck and we both went to pieces," the French chef told the Mirror.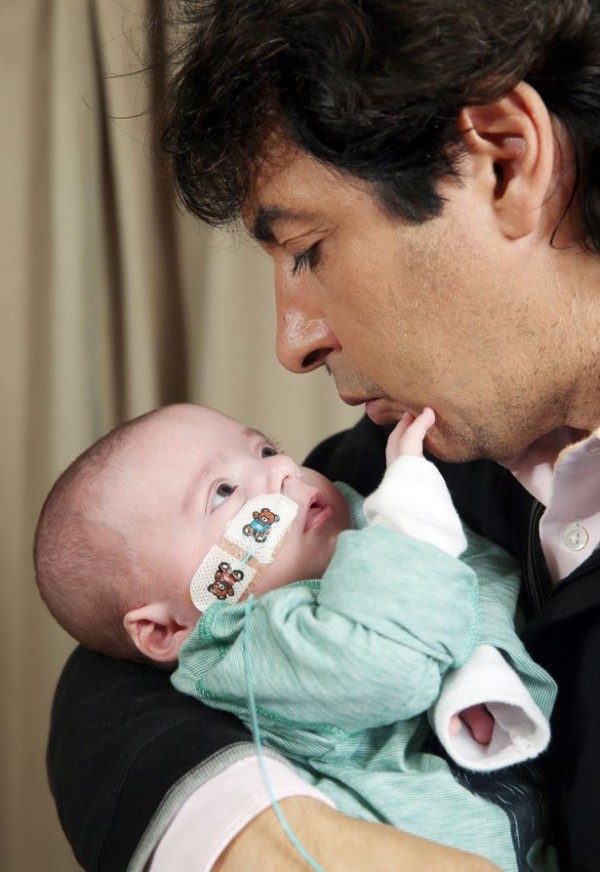 "There have been nights when I have sat alone, crying, asking God why this has happened to my little boy and not to me. I wish I could change places with him.
"Valentino is so tiny. You feel utterly helpless. My heart goes out to the Bublés and any other family facing cancer."
The Novelli's announcement came the same day as singer, Michael Bublé announced his son was also suffering from cancer.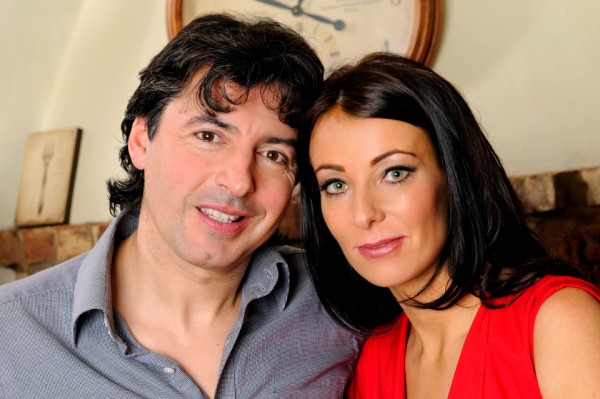 With scans showing that surgery was not an option for little Valentino, Jean-Christophe and Michelle were informed that chemotherapy could be the answer.
"I haven't asked what Valentino's chances of survival are... I don't want to consider that there is even a small chance he'll die," Michelle admitted.
"These last few weeks have changed us. Being on a children's cancer ward has made me realise we're actually lucky because we have some hope.
"Others aren't so fortunate. We count our blessings every day."
While neuroblastoma survival rates are the lowest of children's cancers, thankfully Valentino's condition was caught early and if diagnosed before the age of one, the survival rate nearly triples to 83pc.
Valentino has since returned home with his parents while he waits to begin chemotherapy.