The Immortelle Divine Collection draws its strength from nature…
Have you ever wondered what's in your anti-ageing products?
A substance called retinol has been the anti-ageing industry's key ingredient since the early 1970s. Though retinol contains anti-ageing benefits that work swiftly, this element is far from perfect.
Retinol is known to irritate sensitive skin rendering products unusable for many people. For years, anti-ageing scientists have been striving to discover a less invasive alternative to retinol, without compromising on its reliability. This is where the scientists at L'OCCITANE have stepped in, to reveal a new natural alternative to this flawed ingredient…
Nurtured by the intense sunlight and salt air of the Corsican coast, a powerful bloom was discovered. The name of this resilient plant? Immortelle... a tiny yellow flower named accordingly for its forever-youthful existence. The Immortelle flower never withers, and so was found to be the perfect source of anti-ageing magic.
The powers of this perfect plant lay undiscovered by cosmetic scientists for many years. L'OCCITANE has now tapped into these powers as the ideal replacement for retinol-based products. The Immortelle Super Extract stimulates collagen synthesis and boosts cell proliferation, renewing skin and supporting a thicker epidermis… all while being as natural as a flower.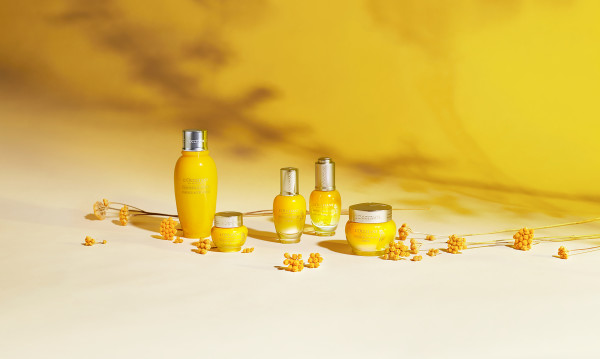 A win-win: L'OCCITANE use cultivation practices that support the environment and protect producers
Nowadays, we all feel better when we know exactly where our go-to products come from. We love how each flower used to create the Immortelle Collection is totally traceable, from 'the seed to the skin'. Each plant is grown from 100% Corsican seeds from wild immortelle plants growing close to the cultivation areas. This ensures continuity between wild and cultivated plants and maintains the flower's rich genetic diversity.
Eco-friendly cultivation practices are used on the Immortelle program, under the guidance of L'OCCITANE technicians. The brand also strives to create a flourishing environment for its producers through non-exclusive contracts. Those who work to produce immortelle are completely free to diversify their farming activities, guaranteeing them a sustainable income.
Natural and Luxurious products with serious results….
Immortelle Divine Cream 50ml - €89.00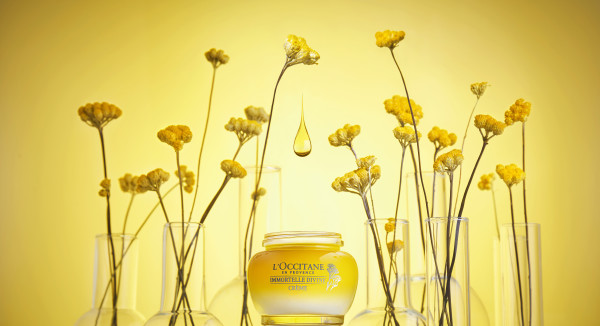 With its cashmere-like texture, the iconic Immortelle Divine Cream harnesses the power of 600 immortelle flowers and their exceptional everlasting longevity. After 2 months, skin volume looks sculpted and wrinkles look smoothed.
Immortelle Divine Youth Oil 30ml - €89.00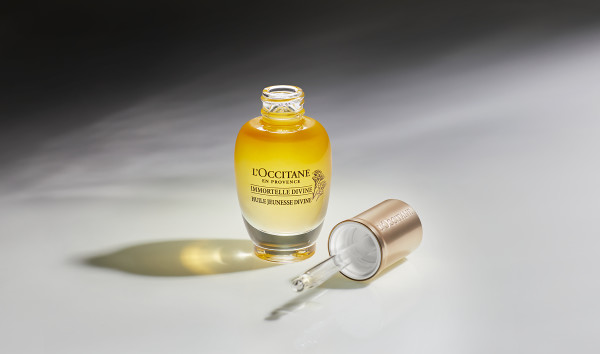 A drop of this liquid gold is enough for a beautiful and vibrant complexion. With 98% natural-origin ingredients, the Immortelle Divine Youth Oil is a concentrated face care product that helps fight the visible signs of ageing. After 1 month, your complexion will look more luminous, radiant and even than ever and your skin will feel intensely moisturised.
Immortelle Divine Eye Balm 15ml - €67.00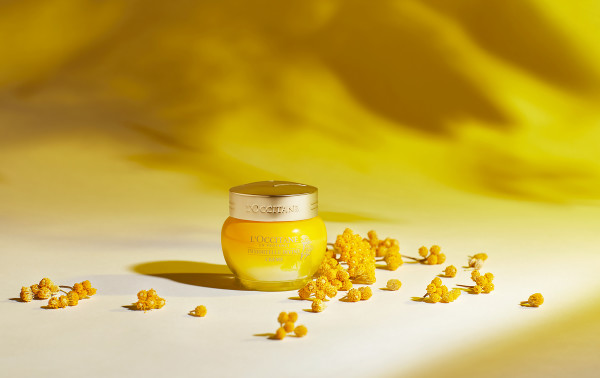 The Eye Balm is your targeted solution for your eye contour. With its buttery, melting texture, the Divine Eye Balm helps define your eye contour and tackle the visible ageing signs specific to the delicate eye area. After 1 month your eye contour and wrinkles will look smoothened.
We are beyond excited…
These beautiful new products are available now in boutiques and online at ie.loccitane.com. Customers can also book a skincare consultation online, so you can be sure to find the products suit your skin best.