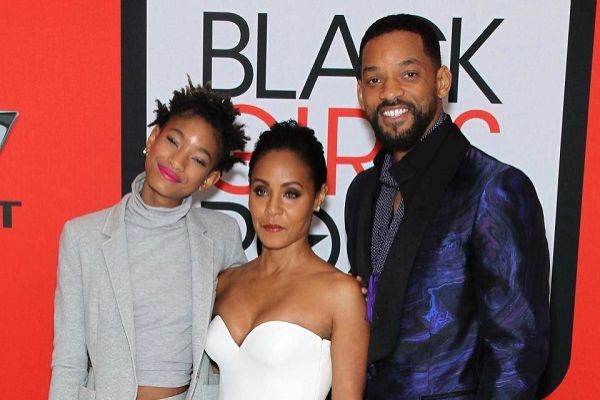 Willow Smith has been thrust into the public eye not just because she's the daughter of Will Smith and Jada Pinkett Smith, but also due to her career as a recording artist. The now-17-year-old was only nine when her song 'Whip My Hair' blew up, going platinum in the US.
Following the release of the popular single, the singer felt she was in a 'black hole'. Her mental state eventually drove her to self-harm.
"It was after that whole Whip My Hair thing and I had just stopped doing singing lessons and I was kind of just in this grey area of, 'Who am I? Do I have a purpose? Is there anything I can do besides this?'" Willow explained to her mother and grandmother, Adrienne Banfield-Norrison, on the web series Red Table Talk.
"After the tour and the promotion and all of that, they wanted me to finish my album, and I was like, 'No. I'm not gonna do that.'"
The I Am Legend actress continued, "And after all of that kinda settled down and it was like a kind of lull, I was just listening to a lot of dark music. It was just so crazy and I was plunged into this black hole, and I was cutting myself."
Jada and Adrienne were shocked by the revelation, and Willow's mum said she 'never saw any signs' of her daughter's struggle with self-harm.
Willow admitted that, until now, she had only told one friend about it.
"I never talk about it because it was such a short, weird point in my life," the teenager said, "But you have to pull yourself out of it."
She stopped cutting after she thought to herself one night, 'This is actually psychotic'.
Willow is certainly not alone in this issue, either. "A lot of adolescent girls struggle with self-harm," she said.
Indeed, the Irish Examiner reports that nearly 2,700 children here in Ireland are waiting to see Child and Adolescent Mental Health Services, and while not all if them self-harm, these children need treatment.
In fact, Child and Adolescent Mental Health Services saw a 10 percent rise in the number of kids waiting over 12 months for an appointment. Mental health issues, including self-harm, affect children regardless of their background.
We wish Willow the best as she heals, and hope that her story helps raise awareness of how young people are impacted by self-harm.