A woman who found an abandoned baby on her doorstep over 20 years ago has appealed to be reunited with him for Christmas.
It was around this time back in 1993 when 36-year-old Emma Doherty was alerted to the cries of a baby outside the front door of her home on Hardwicke Street, across the road from Dublin's Temple Street Children's Hospital.
Recalling the moment that she found the little boy, Emma told radio station Newstalk: "I picked him up straight away. He was crying so I was checking him to make sure he wasn't injured."
Emma, who was just 15 years old at the time she found the baby boy, said that there was a note tucked into his blanket which read: "Please take care of my baby, I can't take care of him. Feed him his formula. Thank you."
The baby boy was taken to hospital by gardaí, and Emma never heard about him after that.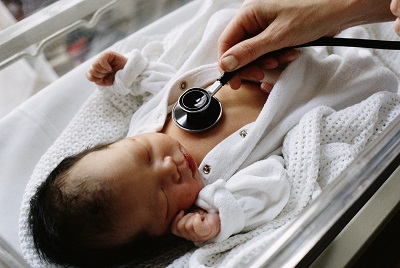 Now a mother-of-five herself, Emma said she would love to find out what happened to the boy.
"I just want to know that he's safe, he's okay and he's happy. If he wanted to meet up with me I would love that," she said.