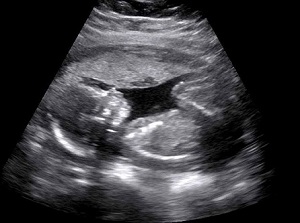 Model Chrissy Teigen recently urged interviewers to stop asking her when she plans on starting a family, insisting that the question is insensitive to her feelings and experiences.
Now, a woman has become a viral internet sensation for writing a Facebook post that echoes a similar sentiment.
Emily Bingham, a 33-year-old from Michigan, took to the social media site last week to vent her fury after her boyfriend's family joked about her having children.
Posting a photo of an ultrasound that she claims she found randomly on Google, Emily wrote: "This is just a friendly PSA that people's reproductive and procreative plans and decisions are none of your business. NONE OF YOUR BUSINESS."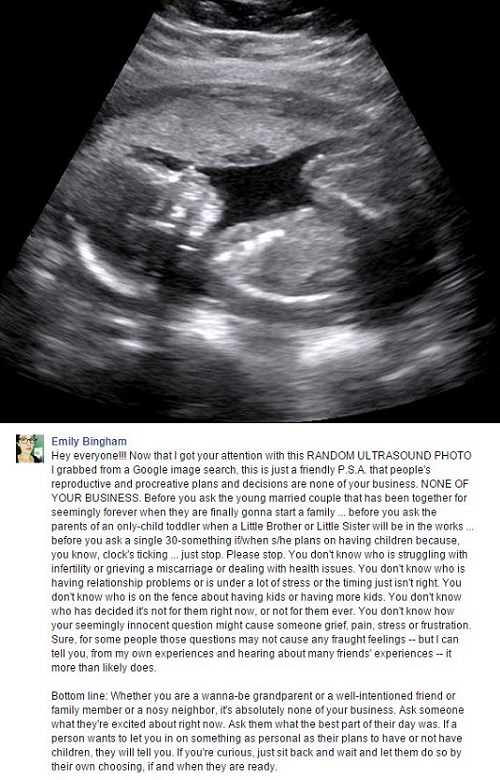 "Please stop. You don't know who is struggling with infertility or grieving a miscarriage or dealing with health issues…You don't know how your seemingly innocent question might cause someone grief, pain, stress or frustration," she continued.
Needless to say, Emily's Facebook post has gone viral around the world, and it appears to have registered with women everywhere.
"Can I like this a million times?" queried one Facebook user, while many, many others admitted to feeling the exact same level of frustration as Emily.
What are your thoughts?