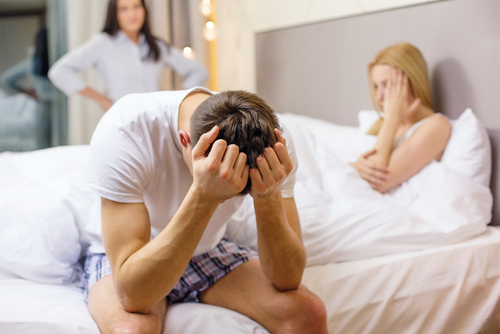 There is nothing worse than having a nagging suspicion that your partner is cheating on you. Once you get a thought in your head it can be hard not to become paranoid about everything.
And while it is important to understand that even if you recognise one or more of these things, it doesn't necessarily mean that they are straying.
But if you do have any reasons to suspect, the following are warning signs that you need to look out for.
A sudden need for privacy
If you were pretty open with each other about nearly everything, a sudden need for privacy can be unsettling. Hiding credit card bills, not discussing money, putting their phone away or changing passwords are all signs that you should be aware of.
Odd working hours
If your other half has suddenly started staying late at work or going in really early, unless there is a particular reason like a project or deadline for it, it could be a sign that something is going on.
Taking a bigger interest in their appearance
While it could be down to them wanting to look good for you, if you have a niggling suspicion that their sudden interest in the gym and having a buff body has an underlying reason it could be because they are trying to impress someone.
Just a feeling
If you have started to make up excuses for strange behaviour on their part or you are becoming increasingly stressed out about the whole thing, then it is important you listen to your inner voice. Your intuition should prompt a little investigative work and a calm and reasonable chat with your other half.
If you do suspect something it is important you talk to them in a calm and reasonable manner and not simply brush it under the carpet.