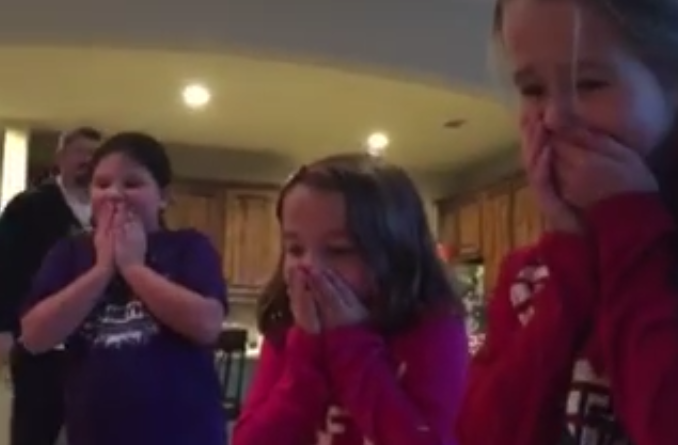 Family life is just full of surprises and never is this more evident than the festive season when keeping secrets, concealing presents and stretching the truth becomes commonplace as we edge ever nearer the big day.

Proving there's nothing more exciting than the moment when you can finally reveal all and really bask in your loved one's reaction is one overjoyed mum from the States who decided to unveil a very special Christmas surprise to her three daughters in recent days,

In footage which she uploaded to Facebook yesterday, a delighted Courtney Solstad captured her childrens' reaction to their adopted brother, Nathan, whose arrival to their home was utterly unexpected - at least, for the girls anyway!

Having initially informed her children she was going Christmas shopping, doting mum Courtney was forced to admit that she had told a little white lie in order to properly surprise her daughters with their newest family member.

While we all know fibbing is wrong, we're sure Father Christmas will let Courtney off just this once!
The girls knew nothing about Nathan until this. We met them at the door and told them that we had been out Christmas shopping and got them a gift to share...and it was under the tree! #Solstad6

Posted by Courtney Solstad on Saturday, December 5, 2015