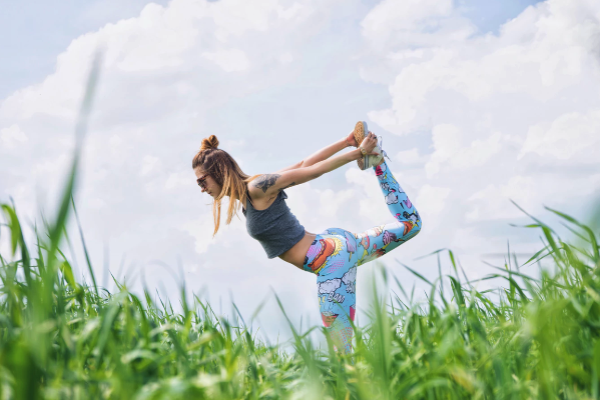 Thousands of people are set to gather at the Royal Kilmainham Hospital this weekend, May 12 and 13, to explore and enhance their nutrition, fitness, and mental health at WellFest.
WellFest, in association with KBC, is Ireland's largest health, fitness, and wellness festival. The event is sure to have a little something for everyone - including celebrity appearances!
Former Big Brother presenter Davina McCall will be leading a barre box blend class and Q&A session. The mum-of-three, while still a fixture on the small screen, has also become a fitness guru. We can't wait to see what she brings to WellFest!
As well, for all you foodies out there, the festival will be packed with cooking demonstrations galore! Our stomachs are already grumbling thinking of all the nutritious nibbles we'll learn how to make.
David and Stephen Flynn, the brothers behind The Happy Pear, are set to have a live cooking demo, along with Irish model Roz Purcell and Ella Mills of Deliciously Ella.
Combining fitness and food, Joe Wicks will be leading a high-intensity interval training workout, along with a cooking demo and Q&A. Joe rose to fame with his cookbook Lean in 15, which has sold over 900,000 copies.
And for all you yoga nuts, international stars GypsyOn and Patrick Beach will be at WellFest, too!
Of course, mental health is a key element of wellbeing, so performance psychologist Gerry Hussey has specially curated the 'WellMind' area of the festival.
If you're hoping to get in on the fun, there's a limited number of day and weekend tickets left that can be found at WellFest's website.