Prenatal Yoga classes: Yoga Energy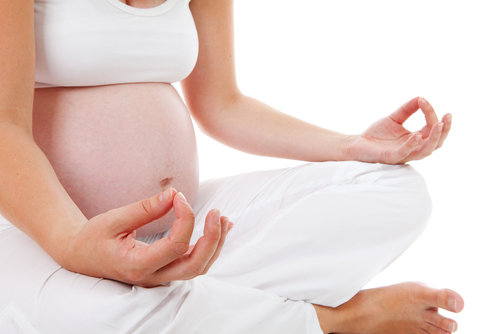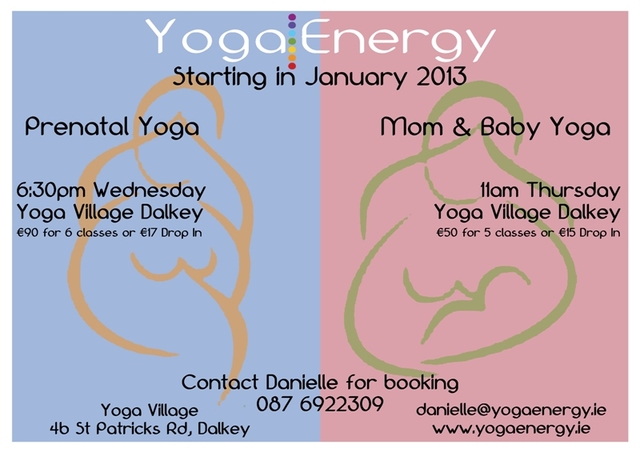 Address
Yoga Village
4B St Patricks Rd
Dalkey
Dublin
About
Wednesday 6.30pm. 1hr 20mins. €90 for 6 classes or €17 for drop in. Suitable from 14 weeks onwards.
Prenatal Yoga is a fantastic way to prepare your body and mind for birth and mother hood. Prenatal Yoga will help you learn to relax and learn how to take control of your breathing. Breathing and relaxation skills will be essential in letting nature take its course during labour. Prenatal Yoga can also help stretch out and strengthen your body that will help your body cope with the huge changes going on and prepare for the birth of your baby or babies.
The Benefits:
Relaxes: Relaxes mind and body
Breathing Skills: Teaches breathing techniques to use throughout pregnancy, labour and birth
Increases strength: Yoga is a low-impact form of exercise that can help you to maintain muscle tone and strength.
Stay Active: Keeping up with a regular exercise program in pregnancy is important. Help support the body through the changes of pregnancy and prepares for active pregnancy and birth
Alleviate discomfort: The gentle stretching motions will help to relieve the kinks, aches and pains that seem to compound daily. You'll walk easier and feel less pressure and strain in your hips and back.
Empower & Trust: Empowers you to trust and listen your body, giving you the confidence and information to know how to birth your baby
Finding Support: You'll find a great sense of community in a prenatal yoga class, as you can seek advice and provide it to the group of pregnant women attending with you.