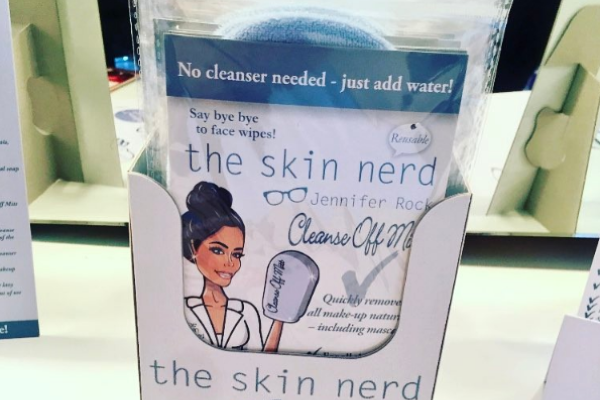 Listen, when it comes to skincare, we all have the best of intention, but in practice we have a tendency to be kind of lazy.
We've all used makeup wipes (or even baby wipes) to clean our faces before falling into bed from exhaustion - but we should really be more aware of our skin's health.
That is why we are SO excited to introduce you to the Cleanse Off Mitt - created by Jennifer Rock, The Skin Nerd.
What is this mitt, you ask?
Well, you can say goodbye to face wipes forever, because this is a reusable microfibre mitt is your new best friend.
The mitt is one of this year's must-haves (seriously, it sells out constantly), and is perfect for all ages, all skin types and both genders - so really, what's not to love?
This innovative Irish product is designed to remove makeup and oil from the skin, while also being gentle and respectful to the skin.
Wipes tend to contain harsh chemical that can often irritate and agitate the skin - but this mitt is chemical and preservative free.
The best part of this amazing product is the fact that you don't need any cleanser or soap, you simply wet the mitt and remove your makeup - even mascara and stubborn eyeliner.
As if that wasn't enough, the Cleanse Off Mitt is machine washable, and lasts up to six month depending on the amount of use.
It is ideal for busy mums who are always on the go - for quick and easy makeup removal at all times.
The Cleanse Off Mitt is available in pharmacies nationwide, for just €5.95!
We're obsessed with it!