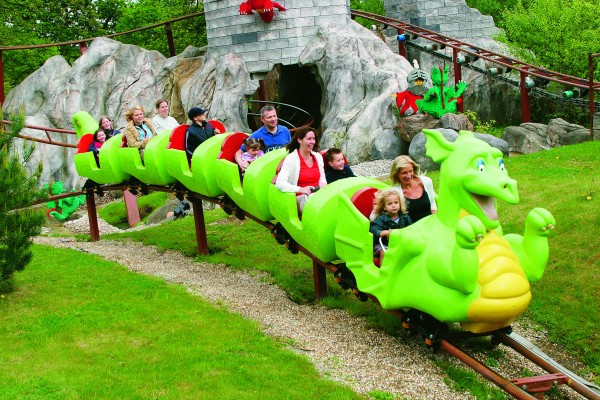 Planning a family trip to LEGOLAND® Windsor Resort?
Well here are ALL the smartie pants tips and tricks you need to know about:
Shopping and dropping
Kids are going to have a field day in the Park's various shops, especially The Big Shop, which happens to be packed with the biggest selection of LEGO in the world. And if you do go a bit mad, there's no need to carry your purchases around with you. The free Buy Now, Collect Later! service keeps them safe until you're ready to collect them at the end of the day.
Beating the queues
Because who wants to spend their day queuing right? The key here is to have a game plan; and to help you, waiting times for popular attractions are posted on the Park's information boards. We suggest arriving early (turnstiles open at 10am) and popping along to the main attractions like the Dragon, the Driving School and Pirate Falls in the morning (open from 10am) or later in the afternoon when the crowds have died down.
Ensuring peace of mind
The Emergency Contact wristbands available at the Park's Guest Services are a handy way to give mums and dads peace of mind. Simply jot your mobile number onto the wristband, pop it on your little one's wrist, and in the case of them wandering off suddenly, staff can give you a quick call to collect your child.
Caring for baby
Got a tiny with you? You can drop into the First Aid building in Heartlake City and breastfeed or bottle-feed your baby and change their nappy. And if you want to heat up your own baby food, staff at the various restaurants on-site will be happy to provide you with hot water.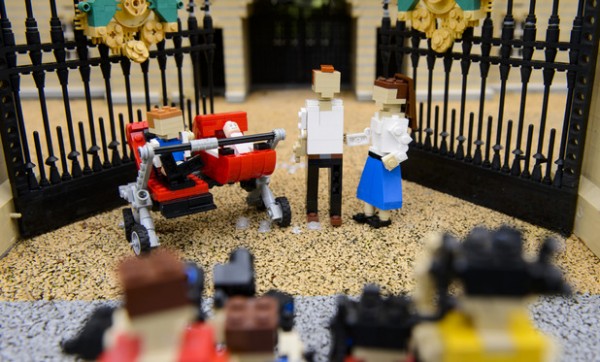 Helping tired feet
As the Park can be a little steep in places, a fun alternative to walking up or down the hill is to take the Hill Train, especially at the end of the day when the kids are tuckered out from all the excitement! Buggies can also be hired on-site at a cost of £9 for a single and £14 for a double.
Getting tactical
Aside from rides, LEGOLAND® Windsor Resort has heaps of brilliant attractions the kids won't have to queue for, such as Miniland, the must-see land of model scenes from Europe and the USA (made up of nearly 40 million LEGO bricks). So visit these attractions during peak times while you wait for the rides to quieten down. Simples!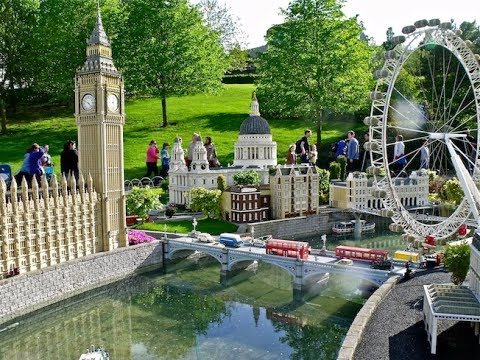 Anticipating tears
If your child is borderline the allowed height to get on the rides, make sure they're measured when they arrive. Customer services will issue them a wristband so the attendants on rides know they're permitted = no disappointed tears.
Reserving your place in the Q
Q-Bot Mobile is LEGOLAND® Windsor Resort's handy ride reservation service that allows you to reserve your place in the queue line using your smartphone. On the day of your visit, simply go to
www.legolandqbot.co.uk
on your smartphone and register; pay when you arrive at a Q-Bot Booth; reserve your ride; and when it's your turn you get a notification to come and take your go. Genius!
Stena Line has a fantastic range of sail and stay LEGOLAND® Windsor Resort deals
so visit the website here
for more deets on how to book your LEGO-tastic family trip!