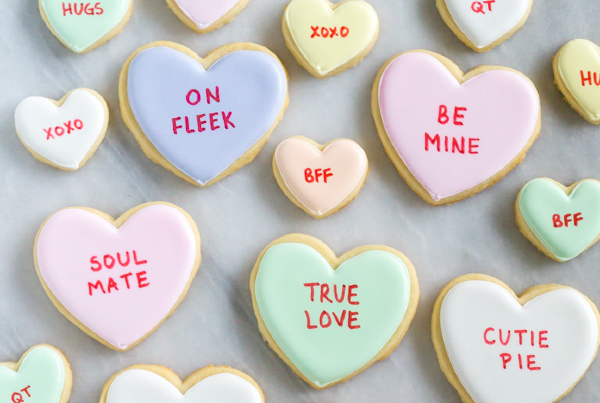 Valentine's Day is coming, and we are all getting super excited!
We reckon a gorgeous evening of baking with the kiddies would be the perfect way to celebrate the day of love.
Check out this wonderful cookie recipe: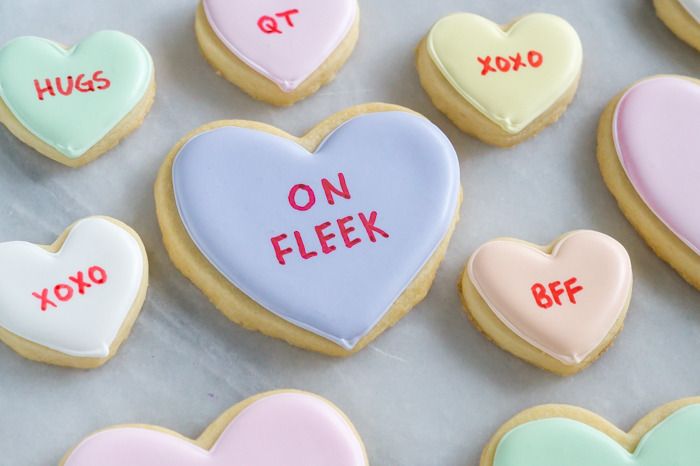 What you'll need:
Cookies:
1/2 cup + 1/2 tablespoon butter
1/2 cup + 2 tablespoons sugar
2 tablespoons water
1 large egg
1 teaspoon vanilla extract
1 1/4 cups bleached flour
1/4 teaspoon salt
1/4 teaspoon baking soda
1/2 teaspoon cream of tartar
Heart-shaped cookie cutters
Icing:
2 cups powdered sugar
1 1/2 tablespoons egg whites
1/4 cup warm water
1 teaspoon lemon juice
Food colouring: white, pink, orange, yellow, purple, and green
Piping bags and icing tip
Toothpicks
Red food colouring pen
What you'll do:
Cookies:
Preheat oven to 350°F.
In a mixing bowl, cream the butter and sugar together.
Beat one egg in another bowl and measure out 2 tablespoons.
Add egg into mixing bowl with water and vanilla until mixed.
Then, blend in remaining dry ingredients on low speed till mixed.
Roll dough in a log form shape and slice to 1/4 inch thickness for baking.
To make cut out cookies, roll out dough to 1/4 inch thickness and cut out heart shapes.
Bake 11 to 12 minutes on an un-greased cookie sheet until the edges just begin to brown.
Remove from oven once done and cool on a wire rack.
Icing:
After measuring powdered sugar sift it into a mixing bowl.
Add egg whites and lemon juice and beat using a paddle attachment on low speed.
Once all ingredients are combined mix on high speed for seven minutes or until icing is thick and holds its shape.
Use piping bag to ice the cookies, and allow them to dry.
When the icing is hard, use the pen to write your sweet messages on the cookies.
XOXO