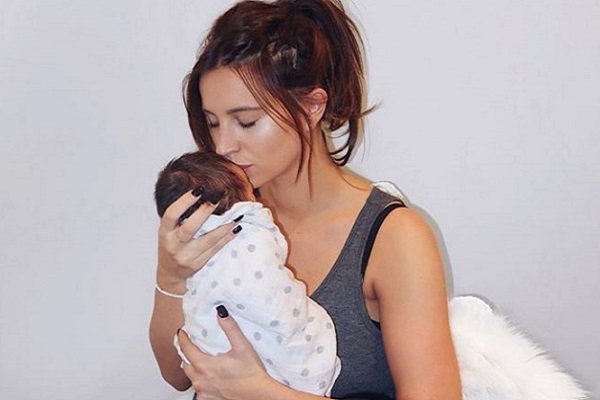 Ferne McCann recently visited her ex-boyfriend Arthur Collins in prison, where she told him that he would never see her or their daughter ever again.
The mum admitted that he has no place in her life after he poured acid over a group of people in a London nightclub.
Ferne shared that she is proud to raise her daughter Sunday alone, but does not view herself as a single mum.
Ferne does not appreciate the label 'single mum' or labels in general.
She told New magazine, "I don't like the fact that you have to have a label. I will be doing it on my own, but I've got such a fantastic support network around me."
Sunday's dad may not be part of her life anymore but that doesn't mean Ferne won't be supported throughout her journey as a new mum.
She believes that your relationship status should not determine if you'll be a good mum or not. She said, "If you're a mum in a relationship, you're a mum. If you're a mum not in a relationship - you're a mum."
Ferne expressed her disapproval of the term, "Your current situation shouldn't define what type of mum you are."
The reality star expressed her worries about going through her pregnancy alone in the trailer for her documentary, "Being pregnant has been the most fulfilling thing ever but you do want to share this with the person you created this life," she shared.
Despite her concerns, Ferne is overjoyed with her new role as a mum to Sunday.
Ferne has a huge support network behind her, from her family to her loving fans.
Her documentary Ferne McCann: First Time Mum will be released on December 12 at 9 pm on ITV.