As our kids become tweens and teens, it can get a little tricky when it comes to decorating their bedrooms. Suddenly, kiddie characters are not acceptable anymore, and purchases cannot cross the threshold unless they are 'cool' enough. Well, this DIY craft is sure to go down a treat – and they can even join in with the making of it.
What you will need:
Plastic bottle
Funnel
A cup of water
Cooking oil
Alka Seltzer tablets
Food colouring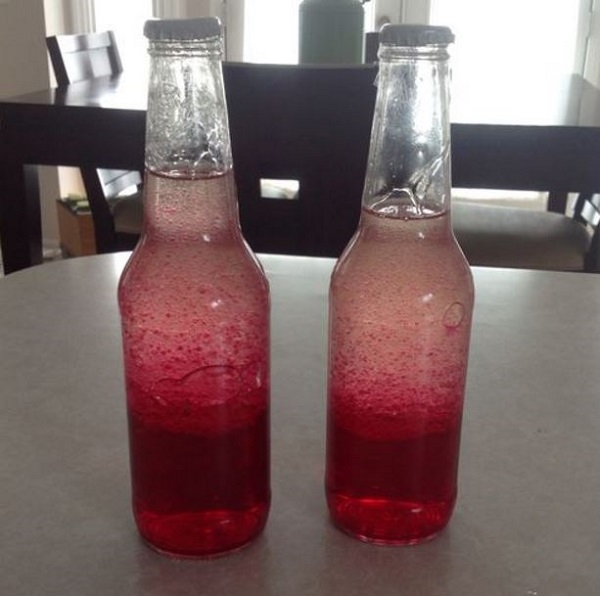 What to do:
Mix your choice of food colouring into a cup of water, adding enough to get your desired shade.
Next, fill the empty plastic bottle about ¾ of the way to the top with vegetable oil.
Pour in the food colouring mixture – you may need a funnel to do so without spilling.
Take one Alka Seltzer tablet, break it into a few pieces, and slowly add them into the bottle (around every few seconds).
Replace the lid on the bottle, and wait for the tablet to run out before placing in the perfect spot on your teen's desk or shelf, to be admired by all of their friends!
Images via Pinterest