Kylie Jenner welcomed her darling daughter Stormi into the world on February 1, 2018. The 20-year-old chose to keep her pregnancy private for the sake of her own health and for her daughter. Kylie has been incredibly honest about how she is adjusting to motherhood since she gave birth to her daughter.
Kylie was interviewed by her older sister Kim Kardashian for the Evening Standard, where she opened up about how she is finding life as a mum, and it sounds like she's enjoying every moment, with Kylie admitting that she even likes changing nappies.
The entrepreneur said the first few months with Stormi have been an amazing experience. "It's been so much fun. I'm learning so much more about myself and life, and it's been such a great experience."
She added, "Of course there's hard times and stuff… even in the beginning, just not sleeping, the nights, like, baby blues… and all the ups and downs."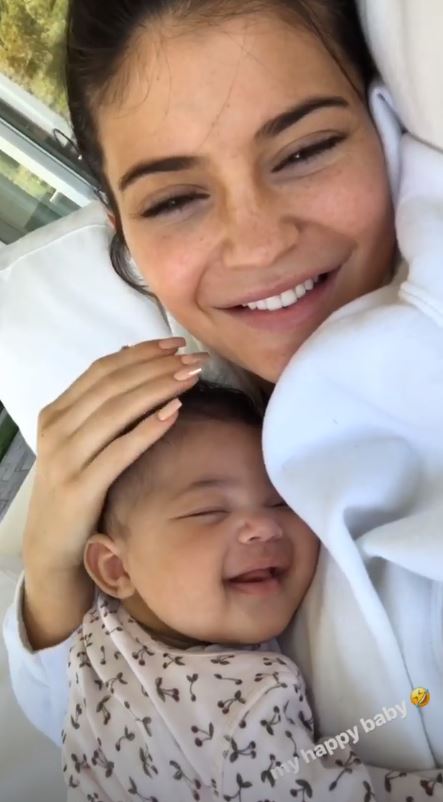 Kylie admitted that she struggles with leaving Stormi to attend business meetings and other engagements, "I think about her all the time, anywhere I am. I would rather be with her or wish she can come everywhere. I can't wait till she can come everywhere with me, because right when she's old enough I'll bring her everywhere."
Despite her struggles, Kylie said becoming a mum has made her more motivated than ever before, "I think more about the future because of her. Every time I leave and I'm stressed about leaving her, I'm like, 'I'm doing it for you.'"
"I feel like it's only gotten better. You're less selfish — and I actually enjoy changing diapers. It's really satisfying. To make her clean again," she shared.
We love how honest Kylie is about motherhood.