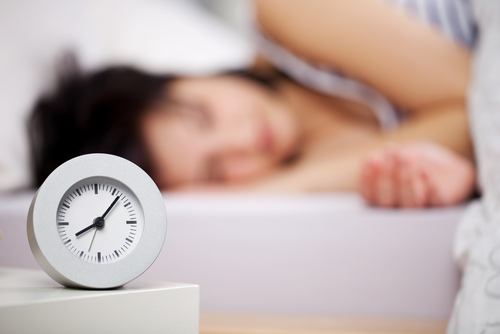 Remember when it was impossible to get them to go bed? Now, it seems they spend all of their time there. Here are seven sure ways to get your lazy teen up in the morning.
Cook a full fry-up
There is nothing like the smell of a fry-up to awaken your teen's nostrils and to get them jumping out of bed.
Let your pet do the work
It could be your pet dog or cat, but by simply leaving your teen's bedroom door open, they will do the rest for you. They can jump onto your teen's bed, make themselves comfortable on the duvets and more often or not decide to lick your child's face.
Heart to heart
Nothing seems to send your teen running faster out of their room, then you sitting at the edge of their bed asking to have a "heart to heart" with them.
Music
Your teen loves blaring their music at the evening time, so you might as well repay the favour by playing some of your favourite tunes not so far away from their bedroom. The more obnoxious your music selection, the better.
Siblings
Does your teen have younger siblings? Sometimes they can do all the work for you. They could simply walk into your teen's room, threaten to take their clothes, be noisy or just be their annoying sibling self. While it is never good to encourage fighting amongst siblings, sometimes their morning tactics can be more effective than your own.
Goodbye to sheets
The oldest trick in the book but always works. We can relate, we know how warm our beds can be and how difficult it can be to get out of them. But after several warnings about how it's time to get up, ripping the sheets off your teen's bed is a last but necessary tactic.
Facebook
Your teen usually regrets adding their parents as friends on Facebook, but it can come to your advantage in the morning. The simply threat of going online to have a look at their profile, will usually have them up and ready to go.