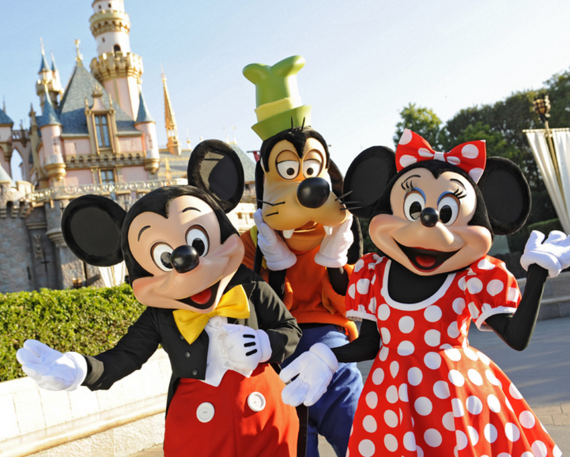 Many kids dream about going to Disneyland but unfortunately it can be a pretty expensive trip, especially when you factor in the cost of flights and accommodation.
However, if you are lucky enough to be planning a trip this mid-term or are thinking about it for the summer, these ten tips will come in really handy.
1. Buy ride tickets on your mobile
You can avoid long lines at the ticket booth by purchasing tickets on your mobile phone.
2. Make sure your little one knows your contact number
It is important that all of your children know your mobile number off by heart in case they get lost. If they are too small to be able to remember it, write it along their wrist or on their clothes and make sure they know where to find it.
3. Buy costumes before you get there
If your youngster is set on dressing up for each day that you are there, buy costumes before you get there as they can get pretty pricey once you set foot inside the park.
4. The cheapest souvenirs are pressed pennies
Your little one is bound to insist on bringing home a souvenir and they can be very expensive; however, a pressed penny is a fun, cheap gift and kids will love making them.
5. Ditch your stroller
Lugging a stroller around all day can be awkward so carry your youngest in a baby carrier
6. Baby Care Centre is a great place for peace and quiet
The Disneyland Baby Care Centre is a great place to feed and change your baby. They also have highchairs, changing mats and tiny potties.
7. Bring your charger
The last thing you want when you are in a park full of people is to have your phone battery go flat. For a small fee you can charge your phone in a secure locker in the park.
8. Download the Disneyland Wait Times app
This app will let you know how busy rides are throughout the day and is a great way to save time queuing.
9. Employees can replace dropped drinks and popped balloons
Don't fret if your kid's balloon pops or if they spill their drink or ice-cream as Disneyland employees will replace them for you free of charge.
10. Photopass photographers will take your photo for free
If you ask nicely, Photopass photographers will take a photo of you and your family with your own camera for free.
Now all you need to do is go and enjoy yourself.