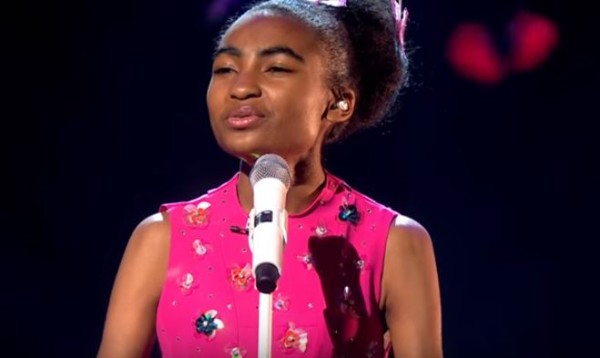 If you have been following Britain's Got Talent, you are sure to have watched 14-year-old Jasmine Elcock blow everyone away with her rendition of Cyndi Lauper's True Colours.
The youngster, who placed fourth in the competition, literally brought tears to the eyes of audience members, and now rumours are circulating that she will bag a record deal after Simon Cowells' girlfriend, Lauren, was spotted wiping her eyes!
In fact, the Essex-native was described by Simon as being "amazing".
According to The Sun, a source said that they would be "very surprised if she didn't have a future, especially with her infectious smile."
"Simon and senior record bosses were very impressed with Jasmine and the way she controlled her songs. He mentioned that publically."
The youngster, who has a truly infectious smile, had played a blinder throughout the show, but sadly lost out to magician Richard Jones, who nabbed first place.
However, ever the cheerful, delightful teen, Jasmine took to Twitter yesterday to say a big thank you to everyone who supported her on Saturday.
It's great to see so much support on Twitter already. I'm truly overwhelmed... Thanks everyone x ❤️

— Jasmine Elcock (@jasmineelcock__) May 28, 2016
If you haven't already seen it, prepare to be blown away!
SHARE if you thought she was AMAZING.