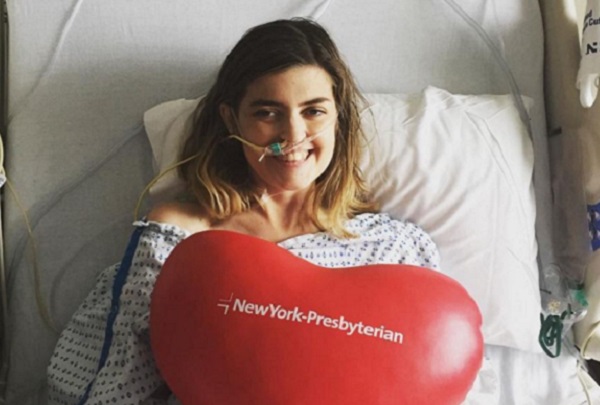 Orla Tinsley captured the Irish public's hearts when documenting her battle with cystic fibrosis. People from across the world were thrilled to hear that the journalist had a successful double lung transplant just before Christmas.
Orla's story has inspired thousands of people in Ireland to register as organ donors. The Irish Kidney Association revealed that the number of people signing up to become organ donors has increased dramatically over the past fortnight.
One of the main reasons for this positive growth is Orla's campaigning, which has attracted a huge following on Twitter.
Colin White of the Irish Kidney Association told the Journal that the number of people signing up has gone up by six or seven times their usual number.
He shared, "People have clearly been inspired by what they have seen and read recently.
He explained that seeing so many people carry organ donor cards gives people a sense of hope.
Takes literally seconds to send a text requesting a donor card, v important! Feeling inspired by @orlatinsley and her bravery #donorcard #donors pic.twitter.com/jZailyyq3p

— Rachel (@rachelbroomfie5) January 5, 2018
We had the conversation with our 14 and 12 y/o children so they know we wish to be donors and proud to hear that they want to be donors also - so important to talk about it with family.

— Tracy Hegarty (@tracyheg) January 3, 2018
@orlatinsley is a brilliant advocate and activist for #cysticfibrosis . We're all delighted for her transplant and offer heart felt thanks to her donor and family. My small cost-free contribution is to keep my Gift of Life Conor card with my car keys. pic.twitter.com/u1X5QHpxXt

— Pádraig Ó'Briain (@patavalon54) January 3, 2018
New Years resolution #1 - become an organ donor my uncle's life was saved after receiving a lung transplant this summer from someone who did the same, as was @orlatinsley's! Go make it yours too! pic.twitter.com/K5h6dFgk9d

— Kim (@_KimCon) January 2, 2018
Colin added that it is vital for families to discuss organ donation, so they know one another's wishes.
Becoming an organ donor is a selfless act that will help save so many lives. More and more donors are needed due to the heightening success of transplant operations, like Orla's.
Orla's story has helped influence so many people to carry an organ donor card- it's an incredible thing to see!