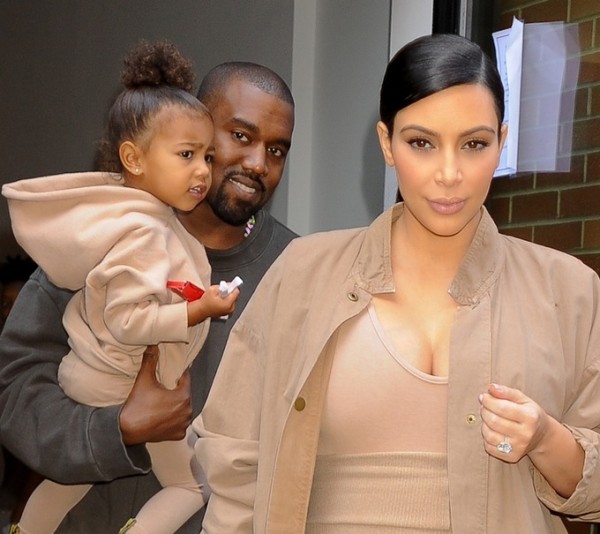 She only gave birth to her second child - a son called Saint - in December, but Kim Kardashian says she feels pretty great after hitting her pre-pregnancy weight recently.
And while a load of celebrity new mums are linked to silly extreme diet plans, it seems Mrs West has adopted a more sensible approach.
The 35-year-old has already announced that she's been following an Atkins plan - as she did in 2013 after daughter North was born - but now she's spelt out EXACTLY what she tucks into on a typical day.
"Anyone who has had kids knows your body changes, and it's hard to get your body back in shape," the reality TV star told PEOPLE this week.
"It takes so much determination, and mental and physical power and energy."
Kim has already shed an impressive 60lbs this year. She says she drinks 2litres of water a day - and here's what she eats:
DAY ONE
Breakfast
- Scrambled eggs with turkey sausage and smoked Gouda
- 4 oz. Greek yogurt with 1/3 cup fresh blueberries
Snack
- Atkins Harvest Trail Dark Chocolate Cherry and Nuts Bar
Lunch
- Grilled lime chicken over spinach salad with a feta-ranch dressing
Snack
- 1 medium carrot and 4 tbsp. hummus
Dinner
- Lemon thyme halibut with sautéed green beans
Total Calories:
1,504
DAY TWO
Breakfast
- Chicken chorizo and cauliflower sauté with cheese and salsa
Snack
- ½ small apple
- 2 oz. cheddar cheese
Lunch
- Turkey burger with chipotle aioli, tomato, pickles and onions
Snack
- Atkins Harvest Trail Dark Chocolate Sea Salt Caramel Bar
Dinner
- Slow roasted lemon rosemary chicken with asparagus
- 1/3 cup of wild rice
Total Calories:
1,561
DAY THREE
Breakfast
- Hatch green chili, cheese and egg bake with arugula
- 1/8 of a honeydew melon
Snack
- Vanilla coffee frappe
Lunch
- Zucchini noodles with spicy chicken sausage
Snack
- Atkins Harvest Trail Vanilla Fruit and Nut Bar
Dinner
- Grilled chicken with cauliflower mac and cheese
Total Calories:
1,699