I'll always remember the first time I tasted Boursin. That garlicky cream cheese spread thickly across a warm baguette. I was 9 years old at kids camp on our first mobile home holiday in France. We spent our days living in the pool, and the evenings we sat out on the deck with our BBQ, playing with the next door children on our bikes and playing cards with my parents until dusk. They were truly some of the best days of my childhood.
Now, years later (like at LEAST 20!) we made the decision to bring our brood 'camping' or to holiday villages that include tents, mobile homes and bungalows. The idea is that you can enjoy affordable holidays with communal pools, kids clubs, tennis alongside great restaurants and close to some really lovely towns around Europe. So what's the difference between going to a hotel or going to a mobile home? Well, the community spirit is one. Having the facilities of a kitchen, BBQ, deck and 'address' also means you can pop back to your plot at any stage during the day for children's naps, a quick lunch or even just to have some downtime with your overexcited bunch. You are not obliged to eat every meal 'out' and can easily sit out on the balcony with friends in the evenings while your children sleep a few feet away. The villages are extremely safe, the children can have more of a free rein, and you can easily bike around from restaurant to laundrette or show depending on your priorities!
We decided to go to Italy in May with our 3, 6 and 7-year-old. We booked with Vacansoleil and would highly recommend their mobile homes. When booking, it is all about where you are located in a specific holiday village. Some of the different company's have better plots than others. We explained that we had small children and wanted to make sure we had air conditioning and to avail of the dishwasher (my indulgence). We ended up with a really airy bright mobile home with a stunning view that was also very private. Some mobile homes can be quite dark but we found these ones really bright. The children were in a room with two single beds and a bunk across the top, we were in a double room with double doors leading out to the generous decking.The village we were staying in was called Norcenni Girasole in Tuscany. It was just an hour from Pisa airport (Ryanair fly there!) and it had a shuttle bus running from the campsite to Florence nearly every day (It took about 40 mins) The site itself is large but spotless, and the pools were cleverly designed to be safe for children while also being extremely fun. The camp itself is split into an upper and a lower campsite (we were in the upper one) and a cute little mini-train runs all day connecting them. It means that neither pool is too busy. Because we went in May, it was really quiet - which we loved, but I can imagine it gets really busy further into the season.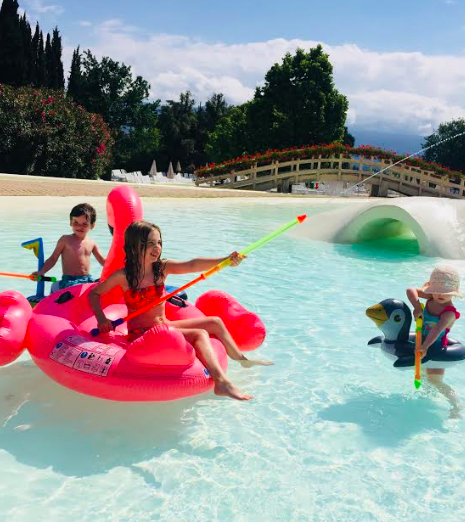 The children loved the kids club where they did activities from t-shirt painting to mini-shows, treasure hunts and master chef sessions. They usually went from 10-12 or from 4-6pm and it was a nice break for them out of the sun. The smart design of this campsite means that you can have a coffee (or Aperol Spritz) beside the children's playground. We'd been at holiday resorts before where I didn't get the chance to sit down much around the pool because of the design and safety fears, but in this holiday village, the pool we liked best was graduated, and had a slip-free surface so we could relax on the sunbeds while being able to see all three children at once. Win-win.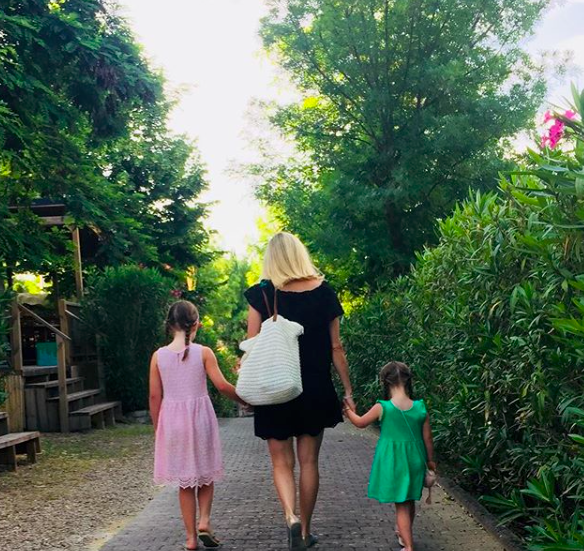 The restaurants were good but the food choices were limited. We never had to queue, but I heard that in the height of summer it can be very busy and the three different restaurants open and close at very random times. That was our only complaint really. The children loved the relaxed pool rules which meant they could do pretty much anything on their blow-up floats and water guns were permitted. They were in heaven!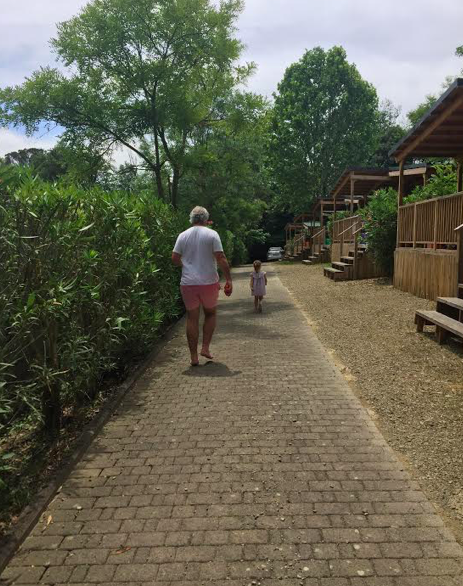 The location is a big factor. Of course, Tuscany was just beautiful, but all the campsites seem to be set in excellent locations. I heard from others on the site that our company, Vacansoleil had some of the best, most private spots. Although mobile home holidays are about community, it is also nice to have that feeling of escapism where someone isn't watching your every move (or hearing your every shout!) Of course, it is all about the children but we also enjoyed playing tennis and going for walks in this glorious setting beneath the Eucalyptus trees.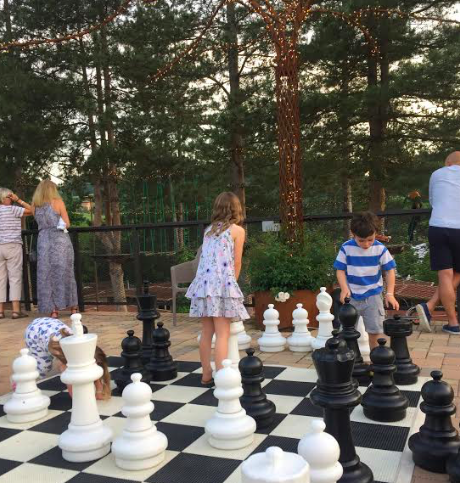 The reason I will continue to bring my children camping while they are little is that very expensive holidays are slightly wasted on them. The prices are very reasonable for two or three weeks with unlimited swimming, playgrounds and kids club. They loved bombing around on their bikes with new friends, sleeping on the bunk beds in their little room and we were able to sit out with a glass of wine and our books in the evenings. Holidays are about making lovely memories and no matter where you are - and that is of course, priceless.
I'd love to hear your experiences of mobile home holidays! Where is a good place to do next?