It's no doubt that everyone would want to have a healthy smile. A healthy smile gives you confidence or self-esteem when interacting with others. You can achieve this by taking care of your dental health in general.
However, most people around the world suffer from dental disorders because of ignorance or lack of information. Therefore, they end up with a multitude of oral-related diseases like having a bad smell in their mouth and the like which affects their smiles. Also, in the worst-case scenario, a person can lose their teeth if they fail to take care of their oral health.
As a parent, it's your mission to keep your family's smiles as healthy as possible. If you want everyone in your household to maintain their pearly whites in top condition, you can implement the following strategies.
Visit A Dentist Regularly With Your Family
Identifying and visiting a dentist can be the best idea to help keep your family's smiles healthy. A dentist is a professional doctor who specializes in the management and treatment of oral health. After graduating from medical school, such a physician has gone for further training on matters to do with dental wellbeing.
Visiting a family dentist can help boost your and your loved ones' smile in various ways. For instance, it helps avoid future oral health complications. This is because when you visit a dentist, they can examine you and your family members to determine some minor dental concerns that could lead to major health disorders. For that reason, they can help put the necessary preventive measures. For instance, if a dentist finds a small cavity in your teeth, they can provide immediate treatment or advice to prevent it from developing further damage.
Another benefit of visiting a dentist often is to help save your teeth. Because they can treat different gum and teeth illnesses, you and your relatives may be able to have the confidence to smile.
Several causes can lead to losing your teeth and one of them is decay. This happens especially when your tooth is too decayed to the extent that it can't be rectified. So, the only solution to such teeth is extractions. Yet you can avoid this by visiting your dentist regularly.
When you visit a dentist, they can provide medication to prevent your teeth from decaying. Besides, a dentist will advise on the best strategies to take care of your teeth. This helps you and your family members from losing teeth due to poor oral health.
Although there are several benefits of visiting a dentist, you must be sure to identify the best dental clinic for your family. It's said that choosing a reputable and competent dental professional can guarantee your family getting better quality oral health services.
You can consider several factors to help identify the best family dental health center in your region. These include qualifications and experience of the dentist, license, cost, and location of the hospital.
Besides, you can spot a reputable dental health facility by asking for recommendations or reading online reviews. That said, if you're looking to find a family dental health center, you can visit
https://www.familydentalhealth.com/
or any other similar site to aid your search.
Provide Your Family With A Healthy Diet
It's no doubt that the selection of your food items can differentiate between good and bad dental health. This is because some food groups can cause your teeth to decay, thus affecting your and your cherished ones' smiles.
For instance, consuming sugary food items like sweets and biscuits can result in teeth decay. It's believed that bacteria and other microorganisms like sugary items. When you eat sugary foods, some remains may get stuck on your teeth, thus providing a hiding place for bacteria to thrive.
When bacteria remain on your teeth, they can destroy the enamel and cause cavities. If this isn't corrected on time, you can lose your teeth. But you can prevent this by avoiding sugary food items.
On the other hand, if you want your kids to sport strong pearly whites, you must serve them with food rich in calcium. Calcium is a mineral known to strengthen the teeth' outer enamel coating. Examples range from cheese, yogurt, and other dairy products. In addition, dietitians generally suggest adding fruits and vegetables to your family's diet to further promote a healthier smile.
Brush Your Teeth Every Day And Show It To The Kids
Sometimes it can be impossible to avoid eating sugary food items completely. In such a case, it's highly advised to brush your teeth daily. Even if you don't eat that many sugary items, brushing your teeth regularly is a
good habit
for you to pick up and teach your children.
Brushing your teeth helps remove the remains of food materials in your mouth. Note that when food materials remain unremoved from the mouth for long, it combines with saliva to form dangerous plaques. The unchecked plaque provides bacteria with food and a hiding shelter for them to further develop and wreak havoc.
As earlier explained, such bacteria can destroy your enamel that may lead to teeth decay. And if you aren't careful, you can end up losing your teeth. This can have a huge negative effect on your confidence and smile in general. That's why you need to brush your teeth twice every day or after meals.
Make brushing teeth a family affair. To teach your younglings the value of good oral hygiene, it's recommended that you serve as a good role model to them. Practice sound dental health upkeep methods like regularly brushing your teeth. You can also accompany your children whenever they're brushing their teeth. Guide them throughout the whole process until they have already learned the ropes.
Floss Regularly
Although brushing your teeth can help promote a healthy smile, it isn't enough. Dental health practitioners advise adding flossing to the mix. Flossing is a practice of eliminating some of the food that remains in areas where your toothbrush can't easily reach to be removed. For example, flossing helps remove food remnants that are stuck in between your teeth – an area notoriously difficult for regular brushing to properly clean.
Regular flossing
prevents plaque from forming in your teeth. This also helps eliminate bacteria in your mouth, which could cause your teeth to decay or halitosis. That said if you want to take care of your family's dental health and boost their smiles, encourage them to floss daily.
Further, dentists stress the use of gum-friendly floss products. Utilizing threads and the like are highly discouraged for they're too sharp and may cause injuries to your gums. Also, it's advised to not be too rough while flossing for it may exert a lot of stress on the gums and make them bleed. For that reason, consider monitoring your children when they're flossing.
Drink A Lot Of Water
Water is important for human survival. It enables all the body systems to function properly. The known universal liquid is regarded by professionals as essential in the promotion of dental hygiene and health. It's said that enough body hydration can enable your mouth's salivary glands to produce enough saliva.
Saliva can naturally clean your teeth and mouth in general. It helps remove food leftovers, thus preventing plaque from forming in your mouth and bacteria won't be able to destroy your teeth. This helps keep all your teeth intact, thus maintaining a beautiful smile.
Impose a rule in your house requiring everybody to drink at least eight glasses of water a day. This way, you can let others enjoy the benefits water brings to the table when it comes to oral wellbeing.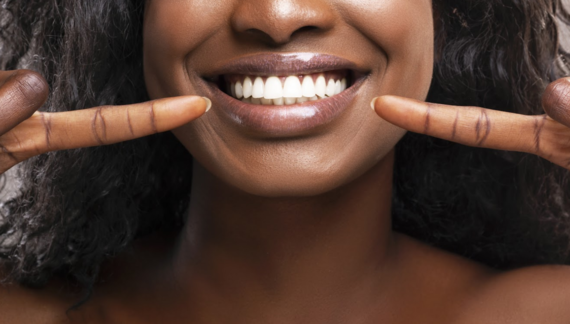 Avoid Smoking
Smoking is one of the activities believed to destroy teeth. Not only that, it can form stains in your teeth too that can cause your teeth to eventually decay. Worst, smoking can cause oral cancer besides different cardiorespiratory illnesses to the smoker and to the people surrounding them. Tobacco also contains chemicals that can destroy the gums and other parts of the mouth.
When your gums are damaged, they become too weak to support your teeth. Therefore, you might end up losing your teeth which may prevent you from getting a perfect smile.
As mentioned,
cigarette use
can cause oral cancer that can lead to a person's eventual demise if left untreated. Some of its symptoms include loose teeth, mouth pain, difficulty in swallowing, and a mouth sore that takes too long to heal.
While oral cancer symptoms are similar to other mouth ailments, you can visit your dentist for an examination. They'll perform tests to determine whether your symptoms are in any way linked to oral cancer. From there, they can provide proper medication to prevent the illness from progressing.
If you're having a difficult time quitting the habit, it's highly recommended to seek help from different addiction counseling entities in your locality.
Choose Your Family's Oral Hygiene Products Carefully
To achieve the best smile for your family, you need to provide them with only the top-notch oral health maintenance items available in the market. Such products include toothbrushes, tubes of toothpaste, oral washes, and many more.
When shopping for toothbrush products, make sure to select the items that fit the intended user. There's a myriad of options available: there are toothbrush offerings intended for adults and for children only, there are ones designed for users with sensitive gums, and there are items geared for individuals with braces or undergoing any ongoing orthodontic treatment.
Meanwhile, to help choose the best mouth washing chemical, you first need to determine the needs of each member of your family. This is because various mouth washing chemicals play different roles.
Hence, it'd be a good idea to ask your dentist to recommend the best product for each one of your family members. For instance, a product designed to be used by young children might not be helpful to adults and vice versa.
What Are The Benefits Of A Healthy Smile
Now that you've been made aware of some of the steps you can take to uphold your family's oral wellbeing and health, you may think if all of the fuss was even worth it. Fortunately, there are several benefits of a healthy smile. Some of these include:
Better Relationships
Having a perfect smile and
caring for your little ones' mouth health
may help you foster new relationships with different people and strengthen your current ones. It's believed that when a person has an outstanding smile, they seem more likable to friends, family members, or colleagues at work.
Boosts Mood
Smiling can affect the way you feel. For instance, when you smile, it triggers your brain to secrete endorphins, the hormone that makes you feel happy and contented. When you remain happy, it helps improve your mood.
Helps Eliminate Some Body Pains
Are you feeling some pains in your body? If the answer is yes, then smiling could be your best medicine. As earlier noted, a good smile enables your body to produce a 'feel happier hormone' known as endorphin.
The feel happier hormone can not only help boost your mood but can also enable your body to relieve some pain. The endorphins released by your body when you smile can act as a natural painkiller to the aching part of your body.
Can Improve Your General Immune System
Another major advantage of a healthy smile is a sturdier and stronger immune system. When you smile, your body becomes more relaxed. It's believed that when you stay relaxed for a longer period of time, your immune system gets better in its job of protecting your body from harmful diseases over time.
Smiling forms an integral part of anyone's life and general wellbeing. It can help boost confidence, boost mood, and promote the health of the immune system. But to reap these benefits, a person needs to smile more often. This can be achieved by promoting dental and oral health.
As you've seen above, there are several ways of ensuring you and your loved ones can have a healthy smile. These include visiting your family dentist, brushing and flossing your teeth daily, drinking a lot of water, avoiding smoking, carefully choosing your mouthcare items, and the like.