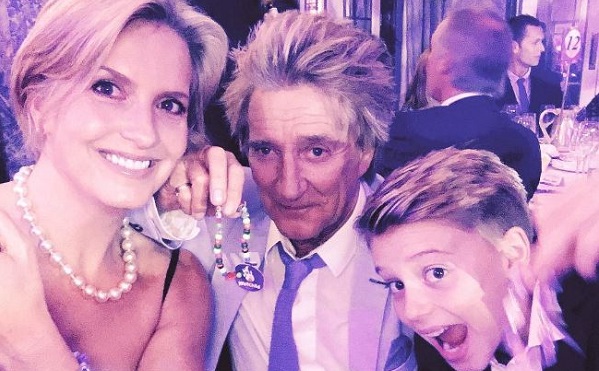 Childbirth is referred to as 'labour' for a very good reason – it can be downright torturous trying to bring a baby into the world.
For Penny Lancaster, however, there was a 'pleasurable' aspect to labour – and it's all due to a special technique she learned from a doula!
Penny – who has sons Alistair, 10, and Aiden, five, with husband Rod Stewart – shared her unique experience today during an interview on Loose Women.
Admitting that she wanted a drug-free birth from day one, the 45-year-old said she sought out the help of a doula to get her through labour.
As it turned out, Penny learned one very helpful exercise from her doula – the benefits of massaging the perineum, which is the area located between the anus and the vulva in a woman.
"She showed me how to massage my perineum. It can tear when you are forcing the baby out. So you stretch it with oils and lubricant, which can help with the childbirth," she explained.
We're talking about giving birth. It doesn't matter how babies get here, aren't women incredible! #LooseWomen pic.twitter.com/cBPzm0PB89

— Loose Women (@loosewomen) November 9, 2016
When quizzed about the experience by the Loose Women panellists, Penny admitted: "It did the trick…I found it pleasurable. I went into an almost hypnotic state in labour, and I was imagining the baby in my arms."
Have you ever tried this technique?