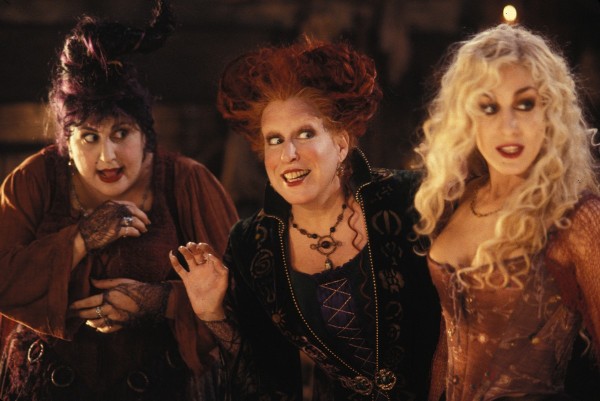 If we had to choose one thing that's synonymous with Halloween, we would have to say Hocus Pocus. The '90s classic – which tells the story of the hilarious, hell-raising Sanderson witches – is a family favourite that never gets old.
It's not hard to see why so many people are eager for a sequel to the 1993 film, which featured stand-out performances by Bette Middler, Kathy Najimy and Sarah Jessica Parker.
We had high hopes last year, when SJP volunteered her services for a Hocus Pocus 2, telling E!: "I would love that. I think we've all been fairly vocal about being very keen, but that hasn't created any groundswell of movement."
However, nothing came of the comments – until this week, that is. And while it's good news for seasoned fans of the movie, it's not exactly ideal.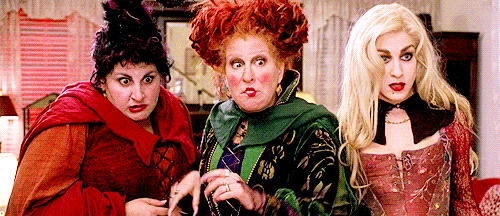 According to Deadline, the Disney Channel is in the early stages of developing a TV movie – but it has been billed as a 'reimagining' of the original movie.
There is no mention of the three original stars featuring in the new project, and fans reckon it's not likely to happen.
While this is likely to come as disappointing news for fans of the movie, which turns 24 this year, there are plenty of positives to take from the latest report.
David Kirschner, who produced the original movie, is said to be involved in the new project alongside Scarlett Lacey of The Royals. We're putting our faith in you to do a stellar job, guys!
With Halloween just around the corner, it doesn't seem likely that we'll get any new Hocus Pocus action this year, but we're hopeful for next year.
In the meantime, were counting down the days to Halloween Night, where we'll be having the lols with Winnie and the crew once again!