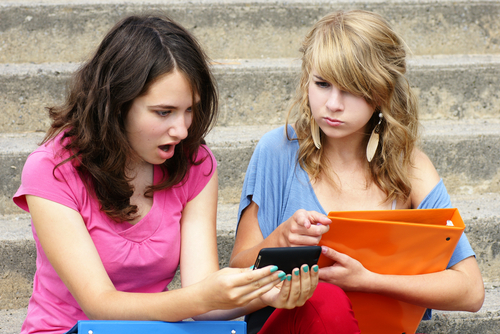 It's impossible to keep up with what's going on with teens these days, never mind trying to understand how they communicate. But since more teenagers are spending time online, a shortened and confusing jargon has developed as a result. Not to worry, we've compromised a quick guide of some of the most popular slang words used by teens today.
Cool
One word that seems to remain timeless and used by all generations. But for your teenager, it might not exactly mean what it used to for you. While we might use cool to describe something to get excited about, most teens use cool to describe something they simply approve of.
Emoji
Why use words, when an emoji can express how you feel more accurately? Smartphones and iPhones have officially accommodated to those needs and now consider emoji a language of its own. Emoji is a Japanese word used for smileys. If you think there couldn't be a possibly an emoji for an emotion or an expression, you will most likely be mistaken.
Feels
Blame the social networking site, Tumblr for this one. But it's not too difficult to understand. It simply describes feelings, that your teen might be having at a particular time. Teens usually use the word "feels", to describe something particularly emotional.
Meh
A slang word that has made it officially to the English dictionary. Meh means whatever. So, if your teen want's to express they're not bothered about something, don't be surprised if this pops up in their vocabulary.
T.M.I.
This developed around the mid noughties, arguably existed around the nineties too, but has made a massive comeback in the last few years. T.M.I. is an abbreviation for too much information. If you're teen found out information that they didn't want to know in the first place (usually something disgusting). They will probably use this word as a response.
ROFL
Becoming a little outdated, but still used by many teenagers. ROFL is used by to describe something particularly funny. ROFL means "rolling on the floor laughing".
This is only some of the words your teen could be using and no doubt, we've probably missed some. But don't be surprised if some of the above is considered outdated in the next month. As you've probably noticed, teen slang is constantly growing and changing and most of the time, impossible to keep up with.