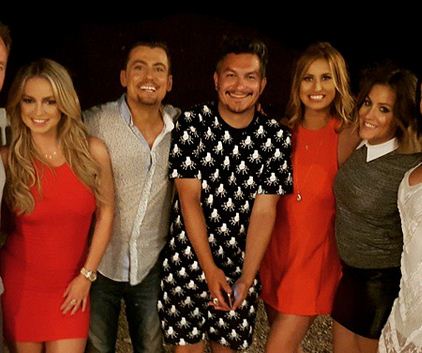 Fans of this former soap star and reality TV personality revealed they were a curious bunch when it was announced Paul Danan had recently become a dad.

Eager to learn more about the new arrival, followers of the former Hollyoaks star took to social media to grill the star and find out more about his new arrival.

Tweeting his own curiosity in the days leading up to the big event, Paul wrote: "Very excited. Will it be a boy or a girl???"

Equally as enthused as the Celebrity Love Island star, Paul's fans and followers wasted no time asking for details following his child's arrival.

Taking to Twitter over the weekend, the 37-year-old confirmed he had welcomed a baby son and chosen a very special name for the baby boy.



With a less than subtle nod to acting legend, Robert DeNiro, Paul, who recently appeared on Love Island, revealed he had named his little boy DeNiro Benjamin Danan.

Commenting on the former soap star's interesting choice of name, a fan of Paul's wrote: "Congrats on the birth of your little prince @PaulyDanan you've got balls naming him after the greatest actor EVER dude! Lot to live up to."

Paul, who was rumoured to be appearing on this year's Celebrity Big Big Brother, has thanked fans and followers for their well wishes since his little boy's highly-anticipated arrival.

Congratulations!