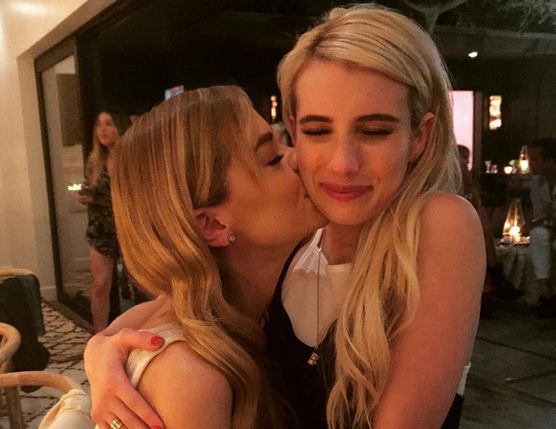 Choosing godparents for the newest addition to your family can be difficult at times, but it looks like this much-loved actress couldn't be happier with her recent choice!

By opening up about the impact Taylor Swift has had on herself and her family, Jaime King confirmed that Tay really does sound like one of the sweetest people in the industry.

Jaime, who gave birth to baby Leo in July, recently chatted with ET at the Birchbox Road Trip Pop-Up event and insisted Taylor's natural personality made her the perfect choice.

Heaping praise upon the hugely successful 25-year-old musician, mum-of-two Jaime said: "It's her loving, her profound, deep...loving and caring, sharing and that's the reason why I chose her,"

Chatting openly about the relationship that exists between Taylor and her second son, Jamie appears confident her friend was the perfect choice of godmother,


"Just how much she loves him and cares about him and how much she cares about our family and how much I care about her," she explained with undisguised pleasure.

Clearly bowled over by the star's bond with baby Leo, Jaime asserts motherhood may be on the horizon for the Shake It Off singer should she choose to take that path, saying: "I mean ... amazing. Have you ever heard her talk at a concert? I'm a fan of anything in her life that she chooses to do."

Equally as captivated by the new addition to the King family, the Hart of Dixie star then beautifully articulated the bond that exists between herself and baby son Leo.

"It's very profound when you think you can't love something any deeper and all of the sudden you realise how much your heart can handle," she gushed.

Aw, we know exactly what she means!