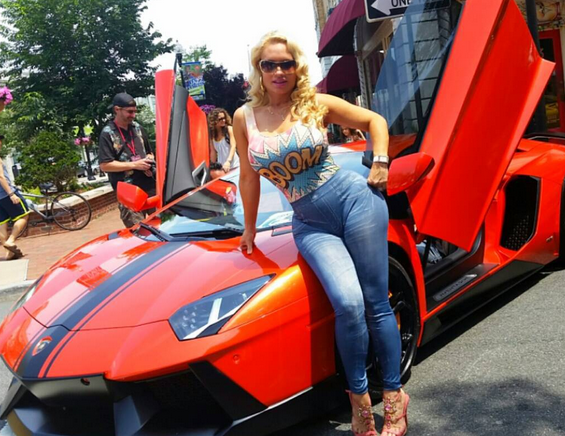 There is nothing like a sweet ultrasound picture to really make your day, and this one shared by mum-to-be Coco Austin is no exception.
The TV star, who is married to Ice-T, is currently pregnant with her first child and isn't shy about sharing her journey with her fans.
The soon-to-be mum, who is expecting a baby girl, took to Instagram recently to show off her baby's 3D ultrasound picture, revealing the name the couple have chosen at the same time.
Sharing a picture of the little girl who they are plan on calling Chanel Nicole, the 36-year-old, whose real name is Nicole Marrow, couldn't help but remark on just how much the baby looks like her and her husband.

The couple have been married for 14 years and have been the subject of intense media scrutiny over with everyone wondering if they planned on starting a family.
Commenting on this, Coco previously said: "There's a lot of peer pressure for me. It's not just my family that's giving it, it's the world…When the time's right, I will."
This will Ice-T's third baby, as his is already father to two children - Letesha Marrow and Tracy Marrow Jr - from a previous relationship.