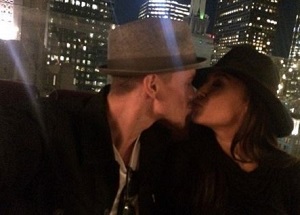 She recently celebrated the impending arrival of her first child with a stunning baby shower, and this mum-to-be is clearly soaking up every last minute with her bump as her due date nears.
Actress and singer Naya Rivera, who is expecting with husband Ryan Dorsey, followed in the footsteps of Kourtney Kardashian and Abbey Clancy as she posed for a beautiful nude pregnancy shoot this week.
The photo shoot, which was carried out in conjunction with Yahoo Style!, captured some gorgeous shots of the former Glee star cradling her blossoming bump.
In an accompanying interview, the 28-year-old opened up about how pregnancy has treated her – and how the army of social media trolls have affected her during her journey.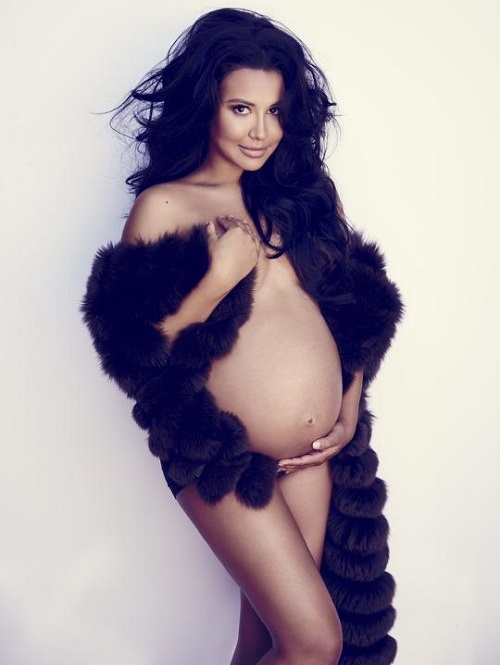 On the same day that Kim Kardashian posted a naked selfie to prove that she was actually pregnant and not 'faking it', Naya admitted that constant commentary on her changing shape has been difficult to deal with.
"There's a lot, physically, that changes with your body when you're pregnant, and I guess no one could've warned me about that stuff. But being in the public eye when you're pregnant is really, really hard, and people can be so mean on the internet – it's insane," she explained.
Insisting that she has learned not to let the insults or negative comments get to her, Naya added: "Pregnancy is such a beautiful time to me, and I feel like you should embrace your body in whatever stage it's in. So it's kind of hard being an actress…and having people scrutinise how oyu physically look, and just saying the craziest things."
We cannot get over how beautiful these photos are. Best of luck to Naya with the rest of her pregnancy.