After 62 years of marriage, this couple's family now fear they could forget each other.
Ashley Kaila B took to social media today to ask for help from her friends as she works to get her grandparents in the same care facility.
"This is the saddest photo I have ever taken," said Ashley as she shared the moment her grandparents wiped tears from their faces.
The pair have been married for 62 years but for the last eight months have been separated because of "backlogs and delays by our health care system".
"They have the power to have my grandpa moved to the same care facility as my grandmother. They cry every time they see each other and it is heartbreaking."
Ashley's grandfather suffers from dementia and as his illness takes hold, "his memory of my grandmother has not faded an inch...yet."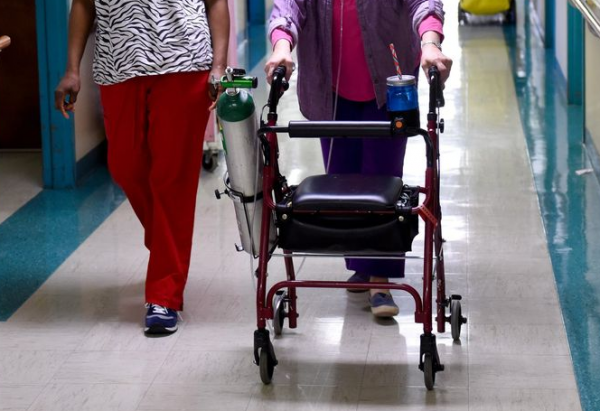 Every second day for the last eight months Ashley and her family have made the journey from one facility to the other so that the couple could see each other.
"We are afraid that if they are living apart much longer, his memory of her won't stay."
Her grandfather has also now been diagnoses with Lymphoma and now his family worry that he is not being cared for the way he needs.
"He isn't getting proper care where he is, including no physical therapy which we were promised.
"Now with the news of cancer, our fight to have them in the same facility is even more urgent."
Nearly 3,000 people have now shared Ashley's heartbreaking plea as they look for answers.
"We want justice for my grandparents who after 62 years together deserve to spend their last moments in the same building."
SHARE this heartbreaking story.